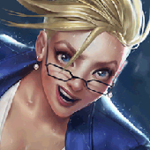 Biography
Howdy~!
As you've probably already figured I go by the name of Decendance, but seeing as that's a bit of a mouthful you can either call me Dec or Scar. I've had a league account for just under a year now, however when I first started playing I was only a casual player- not paying attention to true game mechanics and just playing for the heck of it- which meant I became bored of the game easily, and stopped playing after about 2 months. It's only within the recent couple of months that I have rekindled my love- I watched my first LCS match, and became a vivid fan of Cloud9- and began to think more about competitive gaming within League of Legends.
Expanded- Favourite Champions
My pool of champions is pretty small at the moment, and I'm hoping that eventually the lists of the amount of champions I can play grows. I shall now take a break from writing this bio and continue grinding my way to level 30.
( ͡° ͜ʖ ͡°)( ͡° ͜ʖ ͡°)( ͡° ͜ʖ ͡°)( ͡° ͜ʖ ͡°)( ͡° ͜ʖ ͡°)