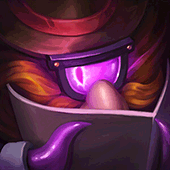 Awards Showcase







Show more awards
Biography
I'm a 27 year old aspiring Programmer, hailing from The Netherlands.
I have come a long way since I first created my first guide here, which was in.. 2012.
Now I'm planning on making a Vel'Koz guide, specifically aimed for getting you to Diamond.
I recently made it to Diamond for the very first time in my life myself, after being a hardstuck Platinum player for 6 years in a row. Stay tuned for my guide! I'll definitely be making it at some point in time!