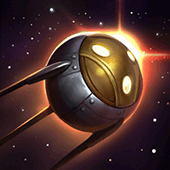 Awards Showcase

Show more awards
Biography
Hi! I'm PickleJear. Er, on here, I'm called JearbearTurtle. (I don't know when I thought these names were good.) I believe I have talent however not been able to use them due to many personal issues that I've been having in my life.
I'm in Gold and go to school. I do not think what I'm ranked as will change how good I am at the game compared to every single person who plays this game. Thus, please don't ignore other build guides that are made by boosted, or low elo players because that's not the point.
Anyhow, I've been inspired to teach, in a way where you don't have to study in the stupid worse way. Honestly, I would like to regard my story for now so self explained, I make guides and I hope you enjoy!