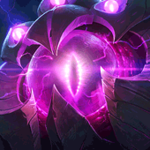 Awards Showcase










Show more awards
Biography
Hello!
My name is Metallichydra, and I've played lol since around season 11 (started in late season 10)
I'm mainly playing support and jungle, but I do enjoy playing mid and top sometimes.
MY favorite champions are

Shyvana
,

Yuumi
,

Vel'Koz
.

Anivia
is my preferred support.
I never actually got silver in season 10, I actually never played ranked in season 10. I just find it funny that I got the award.