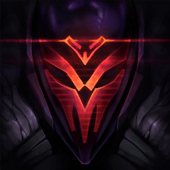 Biography
Hey Everyone, Welcome to my Mobafire page!
I hope to make guides and posts about league content on this site and interacting with a lot of you both in-game and on mobafire.
What I do in LoL:
I'm an ADC main in NA and hoping to improve my game! I'm not a streamer or Pro-player, league is just my hobby! My main champs are Jhin, Tristana, Lucian and Cait. However, I play most ADC's but I hope to improve my Draven :)
Outside of LoL:
I'm a student currently studying in the University of Toronto, majoring in statistics and minoring in computer science. I hope to become a software engineer or data scientist in the future, outside of League!
Thanks for reading about me!
Hopefully, you guys enjoy my content!
Thanks.
MhsMhs123