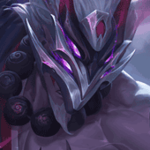 Awards Showcase














Show more awards
Summoner Info
Assassin, Support, Marksman
Biography
So it goes something like... Hi, I am a

Master Yi
enthusiast since the second half of season 6. So technically I am by default a jungle main. then comes support then bottom (adc usually). I make an effort to have at least a few main champions in each lane, so that damn autofill will have nothing on me.
I enjoy playing off-meta builds and also terrorising both my team and the enemy with my off-role champion picks. I have played several support role champions waaay before it was a thing, such as the

Morgana
or

Lux
or

Brand
jungle. And especially

Brand
jungle. I think I have played

Master Yi
with basically all available runes and keystones as well.
In short, I play what I want, how I want as long as it ends up being fun for me (not in ranked of course, but only until confirming that it actually works and that it wasn't a fluke).
a little bragging right: 2.5+ mil points on yi ... shhh