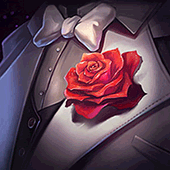 Awards Showcase






Show more awards
Biography
My Summoner name is Ronyk, and I play on the North American Server. Though I'm better than most of my friends, I'm not very good (none of us are), and I tend to shy away from ranked games.
I do my best to avoid negative players, and love to play with others I've grouped with before (trying to make league a positive experience for me, even when I'm losing). I've got a very diverse pool of champions I'm comfortable playing, and I love participating in off-meta or odd ideas and strategies when the team wants to do something special.
I'm comfortable playing almost any champion in any lane, but I'm brand new to jungling, which I'm currently focusing on learning and improving. If any of you are up for some low-key parties on the rift or the abyss (and don't mind having me weigh you down), feel free to add me on League.