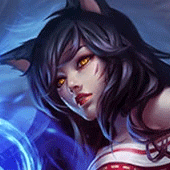 Awards Showcase

Show more awards
Biography
Hello! I'm LiangLiang, a female Asian gamer, who is currently a senior in high school.
I'm currently living in beautiful San Diego, but I tend to play after midnight.
> w <
Anyways, I enjoy many things outside of League, such as robotics, water polo, tea, fiction, and many more things.
Thanks for taking the time to read this. Best of luck to you of the rift.