[11.7] Shen Abilities Guide! (Youtube Explanation Video) *WI
x

Did this guide help you? If so please give them a vote or leave a comment.
You can even win prizes by doing so!
I liked this Guide

I didn't like this Guide



Commenting is required to vote!

Thank You!
Your votes and comments encourage our guide authors to continue
creating helpful guides for the League of Legends community.
Champion Build Guide
Learn about how

Shen
's abilities
deal damage
in this video explained by myself and two other players in a live, entertaining commentated game. His abilities scale off of
Ability Power
and the percentage of
Maximum Health
an enemy target has. We use a

Blade of the Ruined King
reference to emphasize how his abilities have multiple uses.
Hello all, my name is
Black Halo
and I reached
Platinum I
in
League of Legends
in
2018
, which was the
top 3%
in the entire North American region at that time. I have extensive knowledge about
LoL
; thank you for clicking on my guide.

Shen
deals
AP
and
percentage health
damage
and he is a lane bully, like some kids were fortunately or unfortunately forced into during school. To overcome this, simply fight back after your farm and become stronger than the lane bully.
If you aim this ability within your teammates, there will be a circle around it that you can utilize for you and allies to prevent taking damage from auto-attacks or known as when you get close enough to a target and right-click them. Using abilities will cause your blade to interact with champions in different ways. If you use the blade to cast back to your champion from a distance, and it collides with an enemy champion, you will deal damage to them and gain an attack speed bonus for a short duration.
Conclusion (Work In Progress)
Today in this speech I am going to talk about the new, worldwide dream. What we call living the laptop lifestyle. Where you can live from anywhere and just shake your computer and money comes out. I sell all my educational content, turn it into money, and invest in my business and cryptocurrency. I run my channel like a business, I have a plethora of guides and informational content revolving around what I am interested in. This guide is a work in progress and will be concurrently updated with better ways to play

Shen
top lane. Play the champion and get a feel for him in normal games to have fun.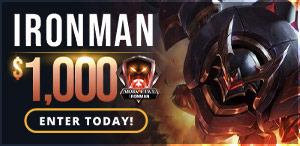 [11.7] Shen Abilities Guide! (Youtube Explanation Video) *WI