Not Updated For Current Season
This guide has not yet been updated for the current season. Please keep this in mind while reading. You can see the most recently updated guides on the browse guides page
x
Vladimir Build Guide by haviikk
Blad
x

Did this guide help you? If so please give them a vote or leave a comment.
You can even win prizes by doing so!
I liked this Guide

I didn't like this Guide



Commenting is required to vote!

Thank You!
Your votes and comments encourage our guide authors to continue
creating helpful guides for the League of Legends community.
Spells:
Ghost
Ignite
This build is not for noobs
If any of the following apply to you, don't use this build:
1 You suck
2 You are ******ed
3 You are a *****
or
4 You are amazing (then stack mejai's and leviathan)
important ones
5 You can't dodge a skill shot
6 You can't kite
7 You can't focus on a target
8 You can't farm
9 You don't buy wards
10 You don't buy potions
*I am really tired of seeing hextechs and warmogs on Vlad. He's not meant to sit in the middle of a fight and just be impossible to kill. He's supposed to devastate one person at a time with his q, and do a good amount of damage with his ult and e at the same time. He's a great mid with survivability and lethality (I like that word). He's also fairly easy to play with his passive, w, and when landing his abilities (no skill shots etc.).
Skills:
Max your q. Then e. Then w. Always upgrade your ult.

Runes:
Don't argue.

Masteries:
Again don't argue. These are the best for a damage/cool down balance.

Spells:
Ghost- helps you escape and land your abilities. Good if you want to initiate or run into a fight to clean up.

Ignite- this plus your ult equals kills.

I dont use these-
Exhaust- with your w and Rylai's you can kite carries efficiently without this.
Flash- ghost is better and longer.
I think the rest are self-explanatory.


Farming:
Use q to last hit. If you are smart you can auto attack to last hit then harass with your q.
Don't use your e until you have a few items where the health lost is insignificant.
Don't use your w to farm unless you are absolutely sure it will not be on cool down when an enemy champion is near.

Against champions:
Your main damage comes from your q (duh) so you have to kite while transfusing and also spam your e.

If you are mid you have an easy kill. After sufficient harassing all you have to do is ult, q, e(optional) and ignite. They take increased damage while your ult is on them and after you ignite them you can run away if you are sure your ult and ignite will bring down the rest of their health. I like to use ghost to make sure I land all of my skills even if they try to avoid.

In team fights q the champion you are focusing, e, then get out of range of melee. DO NOT run away after one q. You stay there (out of melee range though) until they or your team is dead and you q and e every time they are off cool down. You are not AP Sion.

Sometimes you can initiate if you quickly run in q, e, then w immediately. You can kite them into your tanks/melee, get out of range of melee, then get to work on their health bars.

When you are cleaning up it is acceptable to use your w to slow them down. But remember that skill is to escape mostly. And some stuns work even while you are in your pool.

Also you can use your w if it helps you avoid a lot of damage 1v1 or when tower diving. When tower diving, land a q (or combo r,q,e,ignite) first, pool as the tower tries to target you (make sure you get a slow on your target from your pool if you plan to do more damage), then run away or finish them (then get out of turret range, duh).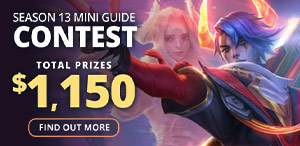 Blad