General Guide by limitbreaker1098
Not Updated For Current Season
This guide has not yet been updated for the current season. Please keep this in mind while reading. You can see the most recently updated guides on the browse guides page.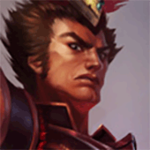 x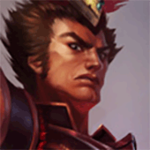 Did this guide help you? If so please give them a vote or leave a comment.
You can even win prizes by doing so!
I liked this Guide

I didn't like this Guide



Commenting is required to vote!

Thank You!
Your votes and comments encourage our guide authors to continue
creating helpful guides for the League of Legends community.

What I mean by get better
Ok, stop thinking this is a complete waste of time. Unless you are at least in diamond 3 there is no way in hell that you can't use this guide. What I'm here to do is explain how to quickly improve your rating. I may not be the highest rated player, but due to this i have grown from a simple would be bronze player to someone who finished their starting placement matches at silver 4 and worked up to gold 5. I had this realization at only level 21 (aka that time forever ago you probably forgot existed) that what I do now is critical. Compared to games in the future, I had it easy. I was thinking then, ****, if I just stop learning, I will fall behind.

*This is all just rambling, skip ahead to the stars if you already believe me, or continue this if you don't.

I had to shape up or by the time I hit level 30, I wouldn't even be good enough to play. I thought I would end up just having to stop playing league of legends altogether because I would be that bad. Being paranoid as it may, that revelation had 1 big purpose, I need to start learning. By that time I knew how to top and adc, and go adc mid if need be. I was worthless. I actually first decided to take up the free champs. I could only do normals so it made sense. I learned many, in fact
****I know more champs from that than I own. And now with literally no skills in trades or skirmishes, i am in gold. If you can't piece this together, allow me to spell it out, I CAN WORK WITH PEOPLE. I know all the roles in game and can use all my cc to win in team fights and successfully be safe in many conditions.


What you want from all this
You by the end want 2 things:
1.to understand all the champions


2.to understand all the roles.



And yes, they are different things.

Summary
ALRIGHTY. So this really where everything will be in. It all works like this, you need to learn everything. First off, if you have the time go watch all the available spotlights. As this is not always possible, some of them just look at the champion page. Learn all their stats and you will be just that much better. It really helps. Second, you want to play against all of them. If you havent played against a certain one, have a friend who has them them to you 1 v 1 in the howling abyss. It pays to play against them first because when you try them, you what an enemies thoughts are. For this, you a very bland champion, like malphite who has lots of lasting power and not much damage. Learn how that champ functions for each role they play. Once you do that try and play them all. Obviously not always accomplishable, but use the free weeks and normals to get the most out. You will then be pretty much ready. Hop on your champs that you use and play with all this in mind. By the end of it all, you will see how they scale and how they don't. It is necessary to do this because now, you know what to do when the time arises. Now when you have a team, you know what each person needs. I can literally carry from support if I need to because of this. Its simple. K. Now one last thing you need to learn:
JUST GET ALONG FOR CRIST SAKE.
I have a green ribbon myself, so I do it my self. You can't ever complain with a green ribbon because you will most likely get a team of green ribbons. Red ribbons are bad though. They mean that that person is a COD glory hog who likes to just talk **** all the time and always steals kills. Be cautious. If you can work with them you will win all the time because usually they can at least win lane because if they couldn't they wouldn't have the ribbon. Thats about it. The other 2 ribbons just mean one person is nice and one is going to tell you what to do. Live with it. It will make you better.