General Guide by EksSkellybur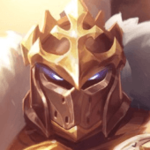 x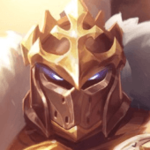 Did this guide help you? If so please give them a vote or leave a comment.
You can even win prizes by doing so!
I liked this Guide

I didn't like this Guide



Commenting is required to vote!

Thank You!
Your votes and comments encourage our guide authors to continue
creating helpful guides for the League of Legends community.

Introduction: Let's Talk Meta: (Bronze scrub: Breaking the Meta?)
Hi. My name is EksSkellybur. And I am a Bronze III Player from the time I'm making this.

Now I know on what you're thinking: "Hurr Durr noob bronze scrub thinks he can make build rofl" or "kid go home nobody likes you plz report him 9 times for troll build k thnx" or whatever you think of me as. ...But Yeah, This is what I'm going to be doing.

I'm going to be giving you guys my Theory Crafting, for each and every champion and how the build itself will work, and when I mean making theory crafting for every champion, I mean for EVERY Champion, in the entirety of League of Legends, from the starters of the Clash of Fate Champions, till all the way up to Taliyah (Who is the newest from this date.)

I'm also going to talk about on what else the champions are able to role in and what I believe they shouldn't role in, what are their main strengths, weaknesses, and what they can synergize with, and how well are they in teamfights. I'm not just going to give you their stereotypical Copy-and-Paste, Cookie Cutter Builds and Roles, such as Volibear Jungle, or Ekko Top. If that was the Case, I wouldn't even be on MobaFire to begin with. I want to give the champions more creativity, and not force them to stay in their lanes, whenever I can. However, Champions like Janna for example, is one of the only options where I simply can't do anything and leave her as a caretaking support, since that's what her kit is suppose to do. MAYBE I could do Tanky Support Janna, but that's about it. I can't think do anything else with her.

I'm scared, but at the same time, I'm also excited to what I can try to Accomplish for all of you guys. <3

My rules on how I'm going to work with this.
--I will try to focus on one champion per day, from oldest to newest, til I'm out of champions to talk about. (Up until Riot has released the newest champion yet, of course.)

--I do NOT have a time schedule, so there's a chance where I could even release my build even at around 23:59 or even at 00:03 for all I know.

--My builds are obviously not perfect, but I'm not going to be talking out of my nonsence, nor give you a troll build.

--I will talk about how I feel about ALL of the Champions, and how well how they are competitively.

--I will not talk about Solo Queue, since everyone in their mother had already done it, such as Pants are Dragon and Redmercy. So if you want to talk about Solo Queue, I recommend looking at their Channels.

--Lastly, take my titles for the "LET'S TALK META?!" "Series" with the pinchiest grain of salt. It's more into me being bored, and taking the joke out of the stereotypical then I am making "Clickbaits." Chill your titz bro.

In Conclusion: Wish me Luck, even if you still think I'm a random noob. ♥
Wish me luck in my quest on giving champions the potential that they deserve, and not just lock themselves into whatever is in the "Recommended" List. Join me on the 1st of June, where I talk about Annie, and how do I think of her competitively and what potential she lies upon. I may not be Jesus in the Game, but I am at least trying to open new ideas to what these champions can accomplish with certain builds. (Especially for Runes and Masteries.)

P.S.: This is my first time ever using MobaFire.