Malzahar General Guide by buzybudy1
Not Updated For Current Season
This guide has not yet been updated for the current season. Please keep this in mind while reading. You can see the most recently updated guides on the browse guides page.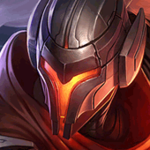 x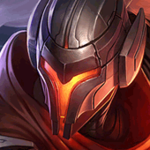 Did this guide help you? If so please give them a vote or leave a comment.
You can even win prizes by doing so!
I liked this Guide

I didn't like this Guide



Commenting is required to vote!

Thank You!
Your votes and comments encourage our guide authors to continue
creating helpful guides for the League of Legends community.
Ability Sequence

1
3
8
10
13
16

2
5
9
14
17

4
7
11
15

6
12
18

Not Updated For Current Season
The masteries shown here are not yet updated for the current season, the guide author needs to set up the new masteries. As such, they will be different than the masteries you see in-game.
Masteries
What i think of the build
I find this build very effective to my standards. When i play Malzahar, i always play middle, with this build you wont be very effective at first but as you kill minions and possibly take down an enemy target you will get the items for the build and when so, you become very powerful around level 10. Which if needed the build can be changed to the proper way so that if someone has a lot of magic resistance you can counter that with magic penetration. So when the build is completed your (Call of the Viod) will become very important in killing enemies as well as (Malefic Vision) so that if they turret hug and they are very low health you can run up use it on them and it will do the rest for you. When you have this build fully built you can normally take on two opponents depending on the opponents, but you should be able to take on one opponent very easy. The all together guide with also help you with killing enemies while you are dead, now i'm sure saying "wait what?!" but what i mean is if you are hurting an opponent and they are a few bars from being slain and then you are slain if your voidling is summoned it will stay alive for an approx of like 3seconds so it will attack close targets as well as if you use the right spells it will hurt them over time as well. When playing With this you should also take ganking into effect, if all the enemies are pushing middle the wait in the side bushes until some are low health and running from your team mates them take them out using any spell of your choice. When you have ghost it raises your movement speed which can help with running enemies, but you have to use it very wisely and not waist it because it can be important to you in the long run, but you can use it here and there but try to use it as less as possible so you can use it for running enemies or if your being chances while low heath or to get somewhere quick which doesn't happen often. But through all you should have a positive game and not be a feeder or a bad player. The first couple games i used this build in i did very well doing, ehh around 12/2 and 15/3 ish so not bad at all. i really hope this build helps you out and makes you a better Malahar. The down sides to this build are that it is not a begginer build it is for experienced player and probably wont be very good for someone who has just started using Malzahar. If you are just starting to use Malzahar i would stick with the recommended till you are going positive almost every game. This build is'ant very effective to tanks if you are not being helped by another player because most takes travel with another player or two and look for people to gank, so if you find a tank by him/her self it will be on rare times that you end up killing them so if you run into a tank while jungling or doing whatever then run for another player to help you or if you are brave try to kill them. Not for an example if you have Ashe mid she will be able to hit you pretty hard and slow you with her shots and volley, so you should defiantly stay close to the middle and run back if the come close because at level 6 she will have her arrow which can slow you up to 3 seconds which can allow her to kill you using volley to slow you again while she is constantly shooting you, but as you get to level 10 you will over power her and be able to own her. Now if you have Warwick middle then you have to watch out because he has very fast attack speed straight from the start so you must not let him kill you, you can do good damage to him at the begining but you must watch out for him running toward you. Now if he does kill you hiss attack speed and power will grow and he will be a lot harder to kill so it is mandatory you don't die 2 or 3 times to him or he will be over powered. But if you end up killing him 2 or 3 times you over power him so it is pretty much a who ever kills who first race with Warwick. All of this info comes from game experience, i have seen and went through it all so this info will be very helpful to you when playing Malzahar. With the runes that i have listed it will give you an amazing advantage at the start because you will do a lot more damage then usual and can make your game very good. If for some reason you go top or bottom you must be very careful, normally you would go and hide this the bush closer to the enemy turret but you should stay back in the bush closer to your turret so if you are low health it is easier to run away and not feed, and this makes it easier to get the dumb people to follow you into turret range so they are shot once or twice to give you and advantage and possibly kill them but if not it gives you time to recall because they will most likely recall as well. In the case that you are feeding then your best bet is to jungle and gain gold and level up but still helping your team mates so that you become powerful like the rest of the players. Good strategies you can do is kill the dragon over and over because every time you kill it you get 150g which can help a lot, as well as kill the baron with your team so you all get 300g.