Bard Build Guide by mr banana cool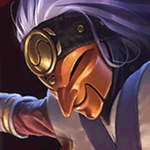 x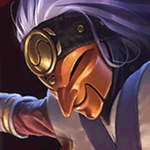 Did this guide help you? If so please give them a vote or leave a comment.
You can even win prizes by doing so!
I liked this Guide

I didn't like this Guide



Commenting is required to vote!

Thank You!
Your votes and comments encourage our guide authors to continue
creating helpful guides for the League of Legends community.

introduction
hello guys! this is my third guuide here on mobafire, i have spent much time to make this guide
very good. I appreciate comments on what i could have done better. So Bard is a support chapion with good mobility and with several stuns. He is hard to master but very good if you learn to play him. But most of all bard is very fun to play because he is hard to master and you can show them some really hardcore skills with bard.

---
click at the little thing left to this text to see my vi guide :) :) :)

Items

Frost Queen's Claim passive sends out two ghosts who reveals and slows the two enemies closest too you. this makes vi able to reveal the ganks before they have happened. It also works good to slow them down so your carry's can get more kills. Every support needs

Ruby Sightstone in my opinion, it gives good vision for your whole team and it stops ganks to your lane. Make sure to always buy it! Of course you need boots and i
picked

Boots of Mobility - Alacrity, these shoes are cheap and they will also give you ALOT of speed. I have chosen

Frozen Heart because as a support you have to be strong against the enemy adc, armor helps you a lot with this. There is one simple reason to buy

Rabadon's Deathcap and thats because you need some Ap so you want be useless, it can give you and your adc advantages in fights because you also have a litllebit of damage.The

Abyssal Mask gives you magic resist which you need to be strong against other eventually AP enemies.

---