Not Updated For Current Season
This guide has not yet been updated for the current season. Please keep this in mind while reading. You can see the most recently updated guides on the browse guides page
x
Sejuani Build Guide by LimitedSupply

Sejuani TOP. An Unexpected Success.
x
Did this guide help you? If so please give them a vote or leave a comment.
You can even win prizes by doing so!
I liked this Guide

I didn't like this Guide



Commenting is required to vote!

Thank You!
Your votes and comments encourage our guide authors to continue
creating helpful guides for the League of Legends community.
Spells:
Ignite
Flash
--
Should point out, I wasn't meant to publish this yet...
Hi.
I've never done this guide business before, so bear (or boar) with me!
I thought I may as well do a guide thingy since no-one else has done anything for
top lane Sej
.
It's not really ranked material
-- You can try, but even a Sej will lose the lane to a champion designed with playing Top in mind! (Sej is a jungler normally... Incase you didn't know) --
but it's great fun in Normals and suprises the **** out of people who think they've got an easy win!
Despite appearances it works well, not always to completely win the lane, but to sustain, maybe grab some kills and then utilise the nice cc she has in teamfights in the late game.
The whole laning phase is based around the strength of her E

Permafrost
's base damage, which can be utilised as a poke, combined with

Northern Winds
. This works so well as
Northerm winds
does an additional 50% damage to targets with

Frost
or

Permafrost
. At level one I've found countless times a 1one1 engage with her W on leaves Sej as the victor, people don't expect any early damage and so don't do the sensible thing of running.
If you hold

Ignite
back to the end by the time they do run it's way too late.
-
Choosing Summoner Spells




Flash
and

Ignite
are my preferences;
Ignite for finishing that kill with the extra damage Sej's burst lacks.
Flash for that get-away when/if you're caught in a gank, almost always a necessity.
- I stuck Heal down cause it can always be fun... If it's going badly and your health is low with high armour/MR you can always go for a

Heal bait

, and lure them under the turret.
When they dive, basic attack, Permafrost, and make some distance with Arctic Assault, leaving the turret to do the rest.

Northern Winds
scales off health, and in lane, whilst tanking their damage and regening health faster than they can,

Northern Winds
will be the thing to wear them down whenever they engage you. So, with that in mind the Runes and Masteries are fairly self explanatory;
get tanky and take no damage
.
Runes
The
Greater Seal of Resiliance
is great for almost any champ really, but particularly necessary as flat armour for the early advantage (as well as the
Greater Mark of Resiliance
). I think a combination of Per Level MR and flat MR are both necessary - some flat MR if against a mage in lane, but as this is unlikely I'd have the majority of Glyphs as the
Greater Glyph of Sheilding
.
Masteries
Again, more tanky stuff. There is the 7 in Utility for mana regen. Combined with
Philosopher's Stone
there should be enough mana regen to survive any oom problems in-game.
You may look at the skills thinking I have NO idea which boxes to tick... But that's only cause these really aren't set in stone, the important bit is simply max

Permafrost
first but it doesn't have complete priority over the other abilities, as

Northern Winds
(-IF, you engage and don't poke)
will do more damage in the long run, and each time you go for a burst is really decided by

Arctic Assault
, this means, as the starting cooldown is loooong, and really you want it when you engage, incase something goes wrong i.e. their jungler is waiting for you, so just upgrading it a little early on means getting more trades with the enemy.
BUT if you are struggling in lane,

Permafrost
is a necessity. More points means a better slow
- more turret hits if they try and dive you -
and a nice poke for short engages.
Items
You'll notice ap is next to zero. It's really not necessary at all... the % scaling is poor, and I think that's what puts people off Sej in the first place.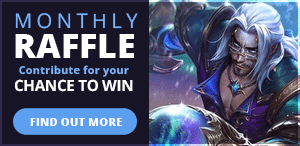 LimitedSupply
Sejuani Guide
Sejuani TOP. An Unexpected Success.