Udyr Build Guide by marcelojas
Not Updated For Current Season
This guide has not yet been updated for the current season. Please keep this in mind while reading. You can see the most recently updated guides on the browse guides page.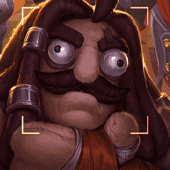 x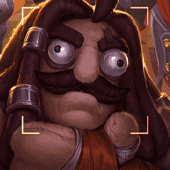 Did this guide help you? If so please give them a vote or leave a comment.
You can even win prizes by doing so!
I liked this Guide

I didn't like this Guide



Commenting is required to vote!

Thank You!
Your votes and comments encourage our guide authors to continue
creating helpful guides for the League of Legends community.
Table of Contents:
---
Introduction
Hello there! Welcome to my first guide, my intention upon making this guide is to help some new Udyr players, so if you are enjoying or finding this helpful in anyway, as well as having a little criticism, don't forget to leave your thoughts down in the comment's section. After all, we are all here to learn.
---
Why Udyr?
Well even though at first sight Udyr may seem really weak, he's not. He lacks an ultimate and abilities which differentiate him from any other champion, but if you're clever enough, you can take advantage of this and make it his strong suite. Another pro is that Udyr is not only easy to maneuver but is also highly mobile and can be built practically out of anything, even AP!
---
Abilities & Combos
Before we jump to the specifics of the Spirit Walker's abilities, let's briefly learn about them and some possible combos
Peristent Effect:
Udyr's Abilities grant him an activation buff that lasts roughly 2 seconds and a persistent effect which is permanent until udyr switches stance.
Abilites:









Mokey's Agility (Passive), makes Udyr gain 10% attack speed and 5 movement speed upon entering a stance, this is stackable up to 3 times.


Udyr's Q gives him the ferocity of a tiger, improving his attack speed and dealing extra damage to targets struck over the next two seconds, its persistent effect applies more damage to your basic attacks.


Udyr's next ability grants him the resistance of the turtle giving him a shield that absorbs incoming damage, as well as a persistent effect which gives him a percentage of life steal.


For his E, the Spirit Walker gets the speed of a bear, which increases his movement speed, and as his persistent effect, his basic attacks stun the target for 1 second.


Last but not least is his R, which instead of acting as an ult transforms Udyr into a Phoenix making waves of fire engulf nearby enemies for 5 seconds.Every 3rd basic attack, his persistent effect sets enemies in front of him on fire.
Skill Order:
We max out our

Tiger Stance
first, because it's going to be our main source of damage. Our

Turtle Stance
follows up next, to strengthen that shield and increase the life steal received, this will improve your sustain, specially if jungling. Our third skill to get maxed out is our

Bear Stance
since this will give us a ****-ton more mobility. And last of all, is our

Phoenix Stance
which only gets three points because Udyr can only reach level 18, though this is not a problem since we already have a main source of damage (Q) therefore we don't really need our R.
Note:
If building AP, switch your

Tiger Stance
and your R since

Phoenix Stance
scales better with it.
| | | | | | | | | | | | | | | | | | | |
| --- | --- | --- | --- | --- | --- | --- | --- | --- | --- | --- | --- | --- | --- | --- | --- | --- | --- | --- |
| | 1 | 2 | 3 | 4 | 5 | 6 | 7 | 8 | 9 | 10 | 11 | 12 | 13 | 14 | 15 | 16 | 17 | 18 |
| | | | | | | | | | | | | | | | | | | |
| --- | --- | --- | --- | --- | --- | --- | --- | --- | --- | --- | --- | --- | --- | --- | --- | --- | --- | --- |
| | Q | W | Q | E | W | Q | Q | W | Q | W | W | E | E | E | E | R | R | R |
Recommended Combos:
---
Jungling
Starting Items:
Like every other jungler Udyr starts with the following things:
1

Hunter's Machete
2-3

Health Potion
s
(depending on your masteries)
1

Warding Totem
(can be replaced with
Scrying Orb
or

Sweeping Lens
)
Clear Route:
| | | | |
| --- | --- | --- | --- |
| | Udyr's Jungle path is fairly simple and you don't necessarily need a leash. First start with Blue, only utilize your smite if you're soloing it. After you've gotten the buff, make your way towards Gromp smite it if you have it up, if not pop a few health pots and you'll be fine. After that go to the Rift Scuttler north of you (south if your on red team), and use your W to get some hp back. From there clear wolves and make sure to save smite cause you'll need it for later. After you've cleared the left side of your jungle head to the opposite side, where you'll start with red. As you're clearing red, smite the Brambleback to heal a bit. When you're done go to the krugs and clear them, if you aren't low enough head up to the Raptors, however, if you are then skip the birds, and go to the other Rift Scuttler where you'll recover. If you feel confident enough you can gank mid before starting the cycle over. | | |
Recommended Machete Upgrades:
As you're jungling with Udyr you'll notice that you quickly rack up money, because of his amazing clear speed and sustain. So I strongly suggest you don't back until you have enough to fully upgrade your

Hunter's Machete
(1850 gold), unless you're either extremely low, or the enemy is constantly invading your jungle. Down bellow are some excellent upgrades to your machete:
Skirmisher's Sabre



This sabre allows smite to be cast on enemy champions giving you vision and reducing the damage you take from them, as well as upgrading your basic attacks so they deal true damage to the selected target over two seconds. Works great against fighers and high damage dealers, as well as stealth users ( Shaco, Rengar, Kha'Zix, etc.)



Stalker's Blade



Just like Skirmisher's Sabre, this upgrade can also be cast on enemy champions, but instead of giving you vision of them, it slows them down for 20% (lasts 2 seconds) and deals a maximum of 164 true damage on hit. Counters ranged champions or those who rely on high mobility ( Hecarim, Shyvana, Nidalee, etc.)

Devourer



This enchantment works amazing on Udyr, as it grants 50% attack speed, adds a passive which gives extra magic damage to basic attacks for every large monster slain (max 30), and when stated it makes every other attack trigger double on hit effects (also includes Udyr's persistent effects).
Ganking:
Epic Monsters:
After you've slain countless golems, birds and frogs, and as you feel ready for the next challenge, the two tyrants of the jungle await you.
Dragon:

This adorable little lizard grants your whole team a permanent buff, which gets more passives for each one slain. Because of this reason, it is VERY IMPORTANT to prevent the enemy team from acquiring them, and to get as many as you can for yourself. Dragon can be a little mean sometimes, so he's usually a team objective, but as Udyr, with proper warding and a few health potions, you can solo him as you hit lvl. 5-6, just make sure you have your machete enchanted.
Baron:

As menacing as he may look, he's not, he's just a little sweetheart who's all alone and needs some friends to play with, this is why you must tackle him before the enemy team does, because as you befriend him he'll give your minions a boost and grant them his power, making turrets seem like sand castles.


Note:

Sometimes Baron can be a bully though, so if you can, get aid from a tanky team member, or if you're super confident you can solo him, make sure you scan the area for vision, we wouldn't want the enemy interrupting our play-date, would we?