Not Updated For Current Season
This guide has not yet been updated for the current season. Please keep this in mind while reading. You can see the most recently updated guides on the browse guides page
x
x
Did this guide help you? If so please give them a vote or leave a comment.
You can even win prizes by doing so!
I liked this Guide

I didn't like this Guide



Commenting is required to vote!

Thank You!
Your votes and comments encourage our guide authors to continue
creating helpful guides for the League of Legends community.
Malz the prophet of the void
Hello guys welcome to my malzahar build!
first i will start with
1.Pros and Cons.
2. about summoner spells.
3. about items.
4. about runes
5. skill sequence and how to use them.
6. how to farm with malz.
Pros:
Good pusher solo mid
Good harasser with practice
Able to silence multiple enemies during team fights
Able to stun a champion with ultimate setting up a good gank
cons:
No escape ( that is why i use

and

.
Call of the Void can be hard to aim.
Summoner spells
I use

ghost and

flash because malzahar has no escapes and is slow compared to

and

Items
First i start with

and a

the

- will help for the mana regen AP and increases ur maximum health.

- it gives malzahar health and massive ap which could lead him to destruct the unit since his passive of rylia slows the enemy

- gives malzahar AP and magic penetration so u could dooo maximum damage on your target.

- Gives you massive AP which lets destruct your enemy with

Nether grasp.

- Gives you spell vamp and AP ( also gives AP for friendly units )

- It would be late in the game and gives u some armour to survive, alot of mana, and reduces cool downs
Runes
For Mark i would go for some AP to get extra AP in the beggining of the game which could lead for first blood
For seals i would go for some Mana per Regen so with dorans ring i would never go out of mana
for glyphs i would go for some magic penetration to do maximum damage to the enemy
for Quintessence i would go for some magic penetration to do maximum damage to the enemy
Skill Sequence
First you cast

to silence the enemy and preventing him for flashing away
Then u cast

to damage Enemy every second
then u cast

Right under ur enemy and right before your ult
then you

to finish him off
the sequence will look like this:
Q - E - W - R
OR
E - Q - W - R
Farming
Malzahar is a great farmer too me.... the best of his moves for farming are

because as it kills an enemy u gain mana and it jumps to another enemy, ur passive is also usefull since your voidling attacks the enemys there are marked with

Thank you guys for looking at my build plz comment for any mistakes!
(Active): Vladimir drains the lifeforce of his target, dealing magic damage and healing himself for 25% (+0.25 per ability power) of that amount.
No cost
Range: 600
Cooldown: 12 / 10 / 8 / 6 / 3 seconds
Magic Damage: 70 / 115 / 160 / 205 / 250 (+0.6 per ability power)
The best harrasing move for vlad the best thing iss that it has no cost! which makes him farm and get health back like crazy
Sanguine Pool - Vladimir sinks into a pool of blood becoming untargetable for 2.5 seconds. Additionally, enemies on the pool are slowed and Vladimir siphons life from them.
Vladimir sinks into a pool of blood for 2.5 seconds, becoming untargetable and slowing enemies above him by 50%.
Vladmir deals 80/135/190/245/300 (+ (15% of bonus Health)) magic damage over the duration and heals himself for 12.5% of that amount.
Cost - 20% of Current Health
Range - self - AoE
Cooldown - 26/23/20/17/14 seconds.
VERY op move grants you the best 50% slow at rank 1 only!! soo it helps your team like in an insane way
[TIDES OF BLOOD]
(Active): Vladimir unleashes a torrent of blood dealing magic damage to nearby enemies.
Each cast gives him an Empowered stack (max 4), increasing his healing and regeneration by 8% each for 10 seconds. Additionally, his next tides of Blood deals 25% more damage and costs 50% more health per stack.
Cooldown: 4.5 seconds
Area of Effect: 620
Cost: 30 / 45 / 60 / 75 / 90 Health
Magic Damage: 60 / 90 / 120 / 150 / 180 (+0.45 per ability power)
Very good AOE spell as alot of vlads never use it and say its a bad AOE spell althought it does low damage as your in a fight you can use it multiple times and attacking everyone around which grants you an assist from everyone of those champs
Hemoplague - Vladimir infects an area with a virulent plague. Affected enemies take increased damage damage the units take and deals damage after a few seconds to infected enemies.
Vladimir infects the target area with a virulent plague. Affected enemies take 10/14/18% increased damage for 5 seconds.
After 5 seconds, infected enemies take 200/300/400 (+0.75) magic damage.
Cost - 15% of Current Health
Range - 700
Cooldown - 120 seconds
VERY OP spell its the best too start with in a team fight since it gives everyone extra damage to the targeted people with the ulti very usefull and does very good damage after a period of time.
http://www.mobafire.com/league-of-legends/build/vlad-the-great-19893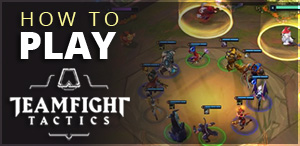 the prophet of LOL