Build Guide by Sanguine
Not Updated For Current Season
This guide has not yet been updated for the current season. Please keep this in mind while reading. You can see the most recently updated guides on the browse guides page.

x

Did this guide help you? If so please give them a vote or leave a comment.
You can even win prizes by doing so!
I liked this Guide

I didn't like this Guide



Commenting is required to vote!

Thank You!
Your votes and comments encourage our guide authors to continue
creating helpful guides for the League of Legends community.
Ability Sequence

1
4
5
8
9

2
7
10
12
13

3
14
15
17
18

6
11
16

Not Updated For Current Season
The masteries shown here are not yet updated for the current season, the guide author needs to set up the new masteries. As such, they will be different than the masteries you see in-game.
Masteries
Trundle 3v3 DPS burst/Off-tank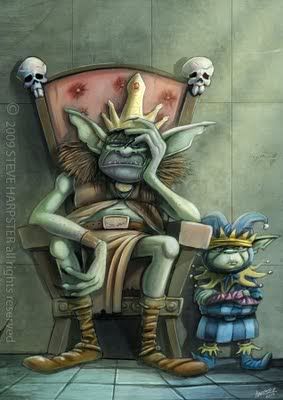 Welcome to my 3v3 Trundle build. The main Focus of this build is Trundle's rabid bite (Q atk). For this reason I ignore attack speed and go with 40% cd reduction (you will still have plenty of attack speed with contaminate and green attack speed buff, which you should farm regularly). At 40% CD reduction you can pop it every 3 seconds, activating your shen/triforce plus crit later in game! During the 3 sec cooldown for rabid you can cast your other skills to disrupt the enemy team.


Pros

-40% CD reduction
-250% Crit dmg
-50+% Crit chance
-Good Armor



Cons

-semi low magic resist.
-Ugly face syndrome.
-Even Trolls hate trundle.



SUMMONER SPELLS

Exhaust- Choose your exhaust wisely and you can disable the enemies damage for a few seconds or slow someone to ensure the kill. Good for both offense and defense. More bang for your buck if you will.

Ghost- Another multi use spell good for catching or fleeing. Also good for getting to battles quickly when your team is in danger or to rush a tower you want to take down quick.



RUNES

Armor penetration is a must! This will maximize your damage. Seals and Glyphs offer nice bonuses in defense. These along with your Phage and Merc treads will make you very tough early game.



ITEMS

Ruby crystal is a good starter item for surviving early ganks in Twisted Treeline. This also turns into your phage so it's not a wasted item you have to sell later, and you can get to your build faster.

Then build your shoes, most of the time Merc Treads for the magic and cc resist. If they have no magic/cc and are mostly melee, then take ninja tabi for the armor and dodge. These will help proc your dodge speed buff as well.

Next is your sheen. I don't know how some people can go without this. Trundle makes as much use of sheen as Eve does lichbane. Sheen proc cooldown is only a few seconds just like your Rabid bite. It was love at first sight. This cheap item will give you 100% bonus dmg to your rabid bite. This will mix with your phage and zeal later to make your Tri Force! WOW! It's like Sheen and Trundle knew each other in a previous lifetime or something.

Glacial shroud is next and another great item for trundle. This along with your mastery in utility is what gives your 40% Cooldown reduction early in game and a 3 sec cooldown on a Sheen infused Rabid Bite. It also gives you 45 armor and 425 mana so you can stay in battle longer.

Next is your B.F. sword and when the fun begins. You will put the hurt to the enemies and basically any living thing on the map. Build this into your Infinity Edge.

You will then farm zeal and elixir. These plus your infinity edge will put you at over 50% crit chance out of nowhere!

Last item i have is frozen heart. Alot of times you will not even get to this point but if you do its like the final nail in the coffin. Has a nice negative aoe effect for the enemy team (slows their atk 20 percent just being around you) and give you 99 armor and 500 mana as well as the 25% CD reduction from Glacial shroud.

The beauty of this item build is that all the items are synergized with each other and trundles abilities. You will also always have an empty slot to buy your wards or elixirs.



ABILITIES

For all the obvious reasons max out your Rabid Bite first (Q) and Ultimate when you can. Im still debating on the sequence of Contaminate and Pillar of Filth. Go with you are most comfortable with at the moment. I will update this later.

That is all for now, thanks for reading and I hope you find this guide useful.