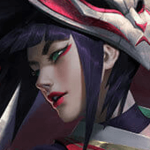 How i can delete my old guides ?
Creator: Lawliti
December 10, 2013 3:33am
DuffTime
wrote:
ok ok plz carry me omg
i was only waiting for you to ask
Temzilla
wrote:
Too hot to be icecream.
Luther3000
wrote:
He looks like a hair gel advert on legs
Toshabi
wrote:
Icecreamy, with hair as slick and smooth as the ocean waves of Cocobana
You need to log in before commenting.