Transform into a melee minion with Neeko Midscope, cast autos and blast everyone with Kayle's improved ultimate, and many more on this League of Legends Early 13.9 Balance Patch Notes
League of Legends patch 13.9 comes just after the MSI patch, and while it is not as big as one may think, it's bringing a few sets of changes ahead of the upcoming Summer season that will interest us a lot. For starters, long-awaited releases such as Neeko Midscope Update, Riot August's Kayle new take, and minor buffs/nerfs to champions favorites.
Disclaimer: All of these changes are tentative until the patch goes live. Once it's live we're gonna be updating if anything gets pulled or something extra it's added.
Champion Adjustments in League of Legends Patch 13.9
Unlike the usual order of Champions Buffs, Nerfs, etc, we are starting this post with the Champion Adjustments part. This is because well, Neeko Midscope, Kayle, Bel'Veth and Taliyah changes are basically the most important thing for this patch. Without further ado, let's start.
Neeko Midscope Update is here in League of Legends Patch 13.9
Neeko
Neeko Midscope Update is finally here. One of the biggest changes is to her passive that now allows her to transform into almost everything. Below is the information taken from Riot Phlox's tweet.
When Neeko is near a non-epic monster, minion, trap, ward, or plant for two seconds she stores their Sho'ma. Neeko can click on her bar to become that unit. Click on Neeko's face to return to Neeko. Click on the little x to clear out that Sho'ma. Only one unit can be stored at a time.
New: Disguise no longer breaks on taking damage, only when the disguised self would have died or when you are crowd controlled.
Adjusted: Neeko no longer inherits base AS/MS from disguise target if that stat is higher than hers.
Cooldown: 6 seconds.
Secondary/Tertiary Pop Damage: From 40/65/90/115/140 + 20% AP to 35/60/85/110/135 + 25% AP.
[New] Explosions deal: 30/40/50/60/70 bonus damage to monsters.
After casting Neeko can reactivate to send the clone to a new location.
Clone now plays animations and sounds of Q/E/Dance/Joke/Taunt/Recall/Laugh and survives for their duration.
[New] Empowered Attacks deal 50 bonus damage to monsters.
The damage is going from 80/115/150/185/220+ 60% AP to 70/105/140/175/210+ 65% AP.
After channel Neeko jumps into the air, suspending all nearby enemies.
After 0.6s Neeko crashes to the ground with all suspended enemies and deals damage to all nearby enemies, the stun lingers for 1.25s total.
No Longer Shields.
Damage going from 200/425/650 (+130% AP) to 150/350/550 (+100% AP).
Cooldown going from 90s to 120/105/90s.
If you want more info on how her new interactions work, for instance, can you turn into a Heimer turret? Check this entry here.
Kayle
New Kayle Ult looks OP
Riot August teased a while ago these Kayle changes. Mainly to make her ultimate feel more powerful, in a form of a huge AoE radius, and also to return her ability cast autos during the ultimate (Much like Old Kayle). Overall these changes are probably going to put her in a stronger state, we just need to wait until it's live in League of Legends Patch 13.9.

On-hit AP ratio from 25% to 20%
Passive wave damage adjusted from 15-35(E rank) to 20-41(lvl 11-18)
Cast time was reduced from 1.5 seconds to 0.5 seconds.
AoE Delay from 1.5 seconds to 2.5 seconds.
Invulnerability duration from 2-3 to 2.5 flat.
AoE radius from the Ultimate increased from 525 to 675/675/775.
Ultimates damage is getting reduced from 200-500(+80% AP)(+100% BAD) to 200-400(+70% AP)(+100% BAD).
Bel'Veth
The Empress of the Void is popping, there's even a popular video of a Korean challenger abusing her on Top. For that reason, Riot is already shipping a set of nerfs while improving Bel'Veth's Jungle clearing.
AD per level reduced from 1.7 to 1.5.
Void Surge (Q) bonus monster damage ratio increased from 120% to 140%.
Taliyah
After one season, specifically patch 12.11, Taliyah is finally getting her ultimate fixed. Makes sense taking into account how mobility works in this LoL era, having a lockdown after dealing damage is not logical.
Champion Buffs in League of Legends Patch 13.9
This patch is not going to make a lot of buffs, despite Swain buffs to his Deaths Hand (Q) looking spicy, most changes are far from changing the meta (Maybe in preparation for a bigger patch in 13.10?).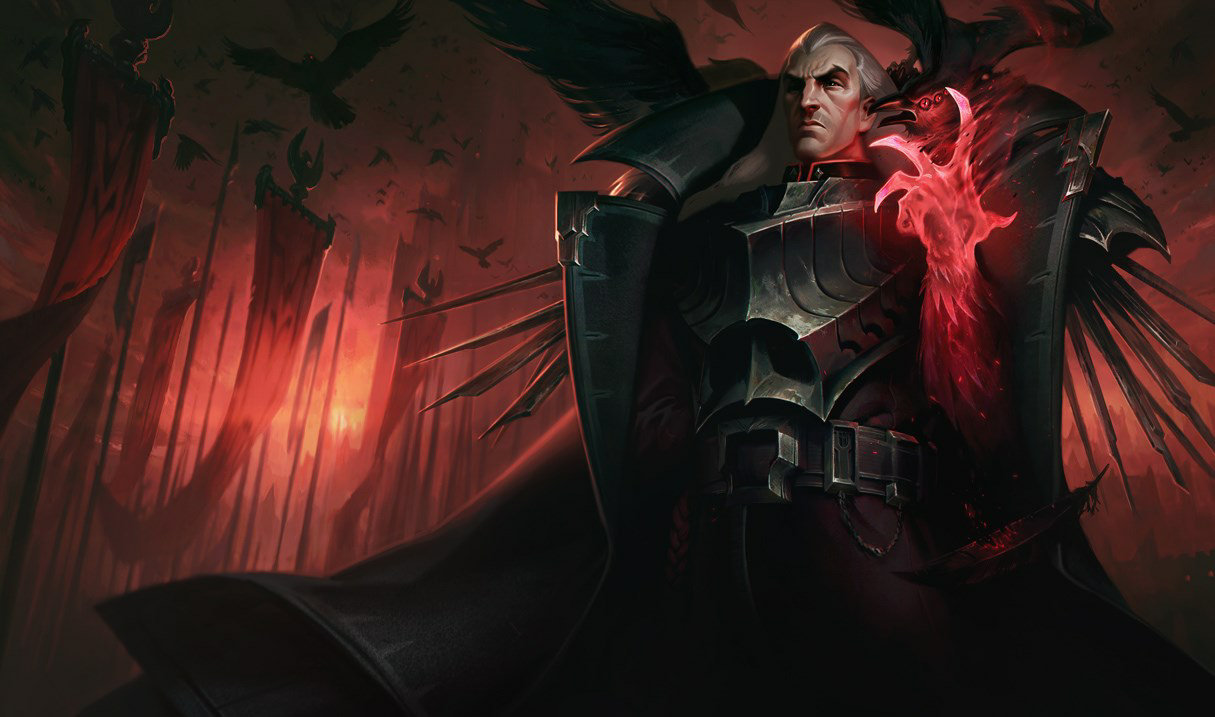 Massive buffs to Swain's Q
Aatrox
The Darkin Blade has not been in his best state for quite a while, and in amidst of a new season, Riot wants to help out Aatrox players so they can return to their former glory (And being hated too).
Amumu
Burn the enemies with Amumu buffs. Small changes to the Sad Mummy Despair (W) damage, these changes not going to make him broken whatsoever, but at least it will make his damage feel nicer.
Despair (W) buffs
Base damage increased from 12 - 28 to 20.
%HP damage increased from 1 - 1.6% to 1 - 2%.
Swain
Overall Swain is not in a great spot, but these buffs to his Death Hand damage will make his poke in lane feel much more impactful. How this will affect his win rate? That's still to be seen, but looks very promising.
Death's Hand (Q) buffs
Base damage increased from 60 - 140 to 65 - 145.
AP ratio increased from 38% to 40%.
Bonus base damage per bolt increased from 12 - 52 to 15 - 55.
Bonus AP ratio per bolt increased from 8% to 10%.
Trundle
Smart buffs to base mana and base attack speed for the Troll. Although these changes look small, they are going to be big for Trundle Top, probably not going to impact as much his jungling situation.
Base mana increased from 281 to 340.
Base attack speed increased from .6 to .67.
Volibear
Moar and moar healing to the Volibear. These changes are catering more towards his top lane performance improving his sustain and heal ratio, don't expect these changes to help out too much Jungle Volibear.
Frenzied Maul (W) Heal health ratio increased from 7% - 13% missing HP to 8% - 16%
Damage health ratio increased from 5% bonus HP to 6%.
Champion Nerfs in League of Legends Patch 13.9
She will keep dominating probably
Sion
Inting Sion is getting nerfed. The passive was doing too much.
Jinx
After dominating Pro Play and Solo Queue for a couple of months, Jinx is finally getting the Nerf hammer. This change though... don't feel as impactful.
AD growth reduced from 3.4 to 3.15.
System Buffs in League of Legends Patch 13.9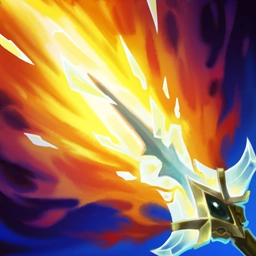 Lich Bane buffs
Lich Bane
INCREDIBLE CHANGES to Lich Bane. Not really... the item should be picked more but not really much.
AP increased from 75 to 85.
ARAM Specific Changes
Ashe
Volley (W) cooldown increased from 18/14.5/11/7.5/4 to 21/18/15/12/9 seconds.
Aurelion Sol
Are you excited for Neeko Midscope Update, or want to test out this "new" Kayle. Feel free to check our MOBAFire guides to learn these champs and played them to the fullest.