League of Legends (LoL) Question:

Current Quinn's situation as a pick

Posted in Champions | Tags: Quinn

6,165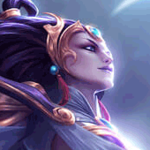 Current Quinn's situation as a pick
Hello again.
This has been a question that I had in mind for a long time. You see, I bought

Quinn
one week after she was released, and played her through some
co.op
games and did one or two solo queues with her and I thought she was pretty decent and very frightning if fed (but aren't all the champtions frightning if fed?).
The thing is that I've already read some people around other websites saying that

Quinn
going top would be better than picking her to the ADC role. I've mainly played ADC for some months now and I have some experience to say that she's a different, nevertheless good ADC champion, so I don't understand why would people pick her to go top other than "breaking the meta" (testing) or just for the lolz.
I find her extremelly interesting, her passive can be a pain to the opposite side, her ultimate is... well, hard to controll yet amazing (in my point of view) and despite her low range she's extremelly dangerous with the right amount of CS and AD.
The question(s) is(are) - what is her actual status as a pick? Is she good (and this could vary on one's opinion on the champion, because for example,

Miss Fortune
is really bad in my opinion (probably because I've only played one game with her))? Is she a good pick for the top lane? Support? AP Jungle? (this last two were jokes.)
Answers (5)