League of Legends (LoL) Question:

Give me some tips.

Posted in General | Tags: Katarina

2,742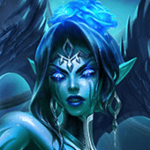 Give me some tips.
Hello!
I recently started playing this champion and i am not particulary good with it, so i wanted to ask some questions. (I do not feed, i just dont get many kills, i get like 9 kills in the game wih lik 2 or so deaths.)
Is there the best way to farm, like an ability to use?
Is there any particular or best way to kill a mid lainer who is against me?
I find ir hard to harras my oponent, any tips?
Answers (2)