League of Legends (LoL) Question:

Need to find suitable top lane champions

Posted in Champions

34,789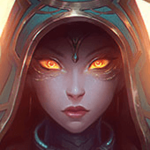 Need to find suitable top lane champions
Hallo!
I need assistance in finding champions that are often found in the top lane. I am a Support main that prefers poke-oriented champs like

Sona
and

Karma
. I am playing also in the mid lane which I prefer champions with burst damage like

Ahri
and

Lux
. Currently, I am using

Kayle
as my current champion when I am in top lane. I have plans also to try

Kennen
and

Lulu
in top lane. Is my selection okay, or do you have any suggested top lane champs that I should try on? Anyway, I play ranked games, and have a significant success.
Answers (11)