League of Legends (LoL) Question:

Who Should I Pick Up For Jgl?

Posted in General | Tags: Evelynn

3,713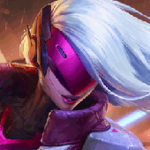 Who Should I Pick Up For Jgl?
So i main

Evelynn
and have a good winrate on her but I am concerned that being a OTP isn't the best way to improve so I was wondering if anyone could suggest some other junglers. I am looking into

Jax
and

Warwick
and can go

Amumu
if i have to but his early can be easily exploited and I want junglers that can carry.
Answers (6)