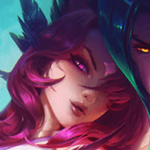 Awards Showcase


Record_UserAchievement Object ( [record:protected] => Array ( [user_achievement_id] => 254303 [user_id] => 998512 [achievement_id] => 198 [relation_type] => Build [relation_id] => 615750 [display_order] => 0 [is_hidden] => 0 [create_ts] => 2022-09-06 06:59:46 ) [getcache:protected] => [cache:protected] => Array ( ) ) 1






Record_UserAchievement Object ( [record:protected] => Array ( [user_achievement_id] => 254310 [user_id] => 998512 [achievement_id] => 238 [relation_type] => Build [relation_id] => 612545 [display_order] => 0 [is_hidden] => 0 [create_ts] => 2023-04-21 01:54:48 ) [getcache:protected] => [cache:protected] => Array ( ) ) 1
Record_UserAchievement Object ( [record:protected] => Array ( [user_achievement_id] => 254311 [user_id] => 998512 [achievement_id] => 240 [relation_type] => Build [relation_id] => 622607 [display_order] => 0 [is_hidden] => 0 [create_ts] => 2023-06-13 08:54:08 ) [getcache:protected] => [cache:protected] => Array ( ) ) 1


Show more awards
Biography
Busy parent/Undergrad Student
I'll do my best to keep my guides updated, but I have other things in life that demand a lot of attention right now, so some guides will take longer to update depending on how many changes there are in a given patch and my availability to actually play the game.
Xayah and Kaisa are my babies so I will give priority to their guides but it will be slow, so sorry :(
Jungle
:

Kindred
,

Lillia
,

Neeko
,

Bel'Veth
,

Gwen
and

Evelynn
enjoyer
Support
:

Leona
,

Nami
enjoyer. Occasionally play other enchanters
Mid
:

Ahri
,

Naafiri
and

Vex
enjoyer
ADC
: A lot of champions LOL
---
I have been playing league since the end of season 9. I started maining

Kindred
in the jungle, but in season 10 I moved on to the bot lane and have mostly stayed there ever since. The first champion I picked up was

Xayah
- I love her to death even to this day.
In season 11 I started playing many other marksman, such as Samira, Kai'sa, Jinx, Miss Fortune, Ashe, Tristana, Aphelios and Vayne, and to this day I still pick up new champions to learn. I consider

Kai'Sa
to be my "second main champion" though.
I sometimes play support, mid and jungle, and I'm generally good at the champions I pick for these roles. But I suck at top lane and I don't enjoy myself over there.
I don't usually play ranked games because I don't enjoy the climb. I do enjoy learning about the game and I confess I really like winning, but playing competitively and consistently just isn't good for me - so I don't do it.
My favorite game modes are Nexus Blit and arena. Favorite Xayah skin is arcana and favorite Kaisa skin is IG.
I like making guides because I love sharing knowledge! I hope you'll find them to be useful no matter your rank and goals.