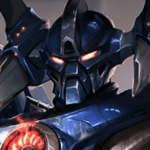 Awards Showcase




Show more awards
Biography
Suh dudes? My name is Corgan, but I go by Corgi.
I've been playing League for about 4.5 years now (since March of 2012), and I'm still bronze... I used to play League for fun, and didn't pay much attention to the technical aspects of the game. I then took a break from the game for 2014 and most of 2015, missing season 4 completely and most of season 5.
These factors really set back my development as a player; however, I have recently gotten back into the game, and decided it's time to take this seriously. I've been buckling down and absorbing as much knowledge about League as I possibly can, which has in turn been making me a better player.
With all that being said, please enjoy whatever content you find on this account, and let me know if you have any questions/suggections!