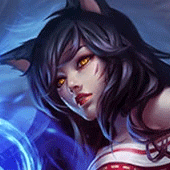 Awards Showcase




Show more awards
Biography
Hi, my name is Youngand***** and Iam currently Plat 3 in Ranked, I do not play ranked tho, so Iam actually a bit higher. I mainly main Mid-Lane because it is an important lane which pretty much can decide the early and mid game of every game. I love to play Assassin Mages and Control Mages like Victor.
Here you can see some stats of mine :
http://euw.op.gg/summoner/userName=youngand*****
Iam currently at around 70% Winrate, which is pretty good.