Not Updated For Current Season
This guide has not yet been updated for the current season. Please keep this in mind while reading. You can see the most recently updated guides on the browse guides page
x
Lux Build Guide by Moo Hyup Ji

[9.7] LUX IS A TANK SUPPORT | THE MOST OP BUILD | VIDEO LESS
x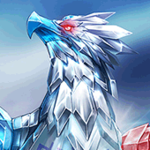 Did this guide help you? If so please give them a vote or leave a comment.
You can even win prizes by doing so!
I liked this Guide

I didn't like this Guide



Commenting is required to vote!

Thank You!
Your votes and comments encourage our guide authors to continue
creating helpful guides for the League of Legends community.
Runes:
Resolve
Aftershock
Shield Bash
Bone Plating
Revitalize
Domination
Zombie Ward
Relentless Hunter
Bonus:
+9 Adaptive (5.4 AD or 9 AP)
+9 Adaptive (5.4 AD or 9 AP)
+6 Armor

Spells:
Flash
Ignite
Ability Order
Strong Lane Phase
Champion Build Guide




CHECK MY LUX GUIDE IN THIS VIDEO - DON'T FORGET TO TURN ON THE CLOSED CAPTION!ONE VIDEO IS MUCH BETTER THAN MILLION WORDS :)


Illumination (Passive): Illumination is your extra combo damage. Whenever you hit an enemy with one of your damaging spells it will illuminate them. Basic attacks from Lux will ignite the debuff and deal magic damage. This passive is extremely needed for her comboes as they need extra damage.

Tips and Tricks
Use this passive to poke your enemies,if they get hit by Light Binding,auto attack them.
If they're foolish enough to get in range after Lucent Singularity,hit them.
Auto attack in between spells for maximal damage output.

Light Binding (Q): Light Binding is your combo starter,chasing skill,and escape skill. Use this if the enemy adc or support (or both) are caught out of position,proceed to auto attack and proc Illumination. When running use this to snare your chasers. When chasing use it to snare prey.

Tips and Tricks
Use this and then Final Spark so they have no way of dodging.
Throw this in a bot lane bush if you're sure you can hit them.
Punish aggresive play with this.

Prismatic Barrier (W): Prismatic Barrier is your basic support skill. Lux throws out a wand that shields allies hit by it,and then it comes back like a boomerang doing the same. This is a pretty strong ability if you can aim it right.

Tips and Tricks
You can shield your entire team twice if you aim this ability properly.
This ability shields Lux instantly once she casts it.
When running cast the spell where you're running,you'll get the shield faster.

Lucent Singularity (E): Lucent Singularity is your main harass/poke skill. Throwing it out at the enemy adc/support/both and then activating it immidiately can be pretty annoying for them. It also slows all enemies around it,making it yet another one of Lux's get away skills.

Tips and Tricks
This spell grants vision where it is,use this to check bushes.
You can leave this spell on rather then activating it,this can be useful for zoning.
Throw this in the middle of a teamfight then use Final Spark.

Final Spark (R): Final Spark is your ultimate and combo finisher. SO MANY COMBOES! :D Kill secure,kill steal,poke,overkill,so many possibilities! This is an amazing ultimate,it's not global but you can still support from a distance.

Tips and Tricks
This spell grants vision in it's path,you can use it to scout if you need to.
You can use this spell to steal buffs,even Baron Nashor if you predict well!
E + Auto Attack + Q + R is your main combo for damage,it's vital to use your ult when they're binded or else you may miss.
Once you hit level 6 with your adc: Land your snare (Q) > Use E to slow > Use W to shield adc if needed,otherwise skip W > R to burst or kill secure.
Put one point in Light Binding or Lucent Singularity at level 1. Light Binding for an aggressive start or Lucent Singularity for facechecking bushes to prevent early ganks.

After you have one point in both of those skills you should focus on maxing Prismatic Barrier -- the core of winning trades and saving your team in cluttered fights.

Be sure to spec a point in Final Spark whenever possible to help you burst squishy enemy carries early game.
I prefer Ignite and Flash. Some may swap out heal for exhaust but I like to play an aggressive lane as Lux.

Flash is required on Lux due to her minuscule health pool, it will help you bait out damage, reposition for a catch/dodge, and get yourself out of sticky situations.

Exhaust can shut down an AD carry from killing you or teammates and can also disrupt an enemy carry's positioning. Try your best not to use exhaust on an enemy support unless it is really necessary.

Heal is a spell i try to stay away from, usually when laning with pulse castro he stays away from hypercarries such as kog/ Ashe, we don't like playing on the backfoot but if you are planning to play defensive heal is an alternative to exhaust, also works well if enemy carry takes cleanse since heal cannot be cleansed by an enemy.
In lane you want to continuously harass your opponent, a good time to harass is when you are out of range of the ad to hit the support or hit the ad when they are farming or occupied with their ad. A good snare will allow you to proc your passive then hit your slow and proc another passive.
Using Light Bind in laning phase will create big kill opportunities each time it is landed if followed up upon properly. Make sure you throw your shield to your ad right before trades and if they are caught out with some sort of CC. You can use your E to give yourself vision of brushes that are unwarded before you ward them or if you know a gank is incoming.


When you reach level 6, land a snare on a target and you and your ally(s) should be able to destroy that target. There are huge consequences for missing a Light Binding in laning phase. If the Light Binding is missed, both you and your carry are at risk if you both charge in. The enemy can either escape freely or turn around the entire fight directly off of the miss of Lux's Light Bind.
As Lux support you want to stand behind your team when engaging, when siegeing towers you should stand near the front behind a bruiser that will allow you to catch an enemy and engage on them.

Holding your Lucent Singularity in key areas can keep an enemy team at bay for a good catch or keep them from getting a good position. Five man shields with Prismatic Barrier can absorb massive amounts of damage taken. Light Binding snares can be used to catch up to two champions in retreat or chase scenarios. Your Lucent Singularity can be also used to scout brushes when invading, while your short cooldown ultimate, Final Spark, can be used to steal buffs and objectives, deal damage, stop enemy's from recalling, or scout large areas.
In this section I want to show you some useful combos to use when trying to deal damage. These are used to poke and harass but also to burst the enemy health bar so your AD Carry can pickup the kill. Note that these combos can be used/are used by AP Carry Mid Luxs, either to poke/harass or to kill.

>> auto-attack
>> proc passive (always put together with another icon)
>> Lux's Q ( Light Binding)
>> Lux's W ( Prismatic Barrier)
>> Lux's E ( Lucent Singularity) (first time means place Lucent Singularity, second time means explode it.)
>> Lux's R ( Final Spark)

General combos

These combos are pretty easy, but I'll mention them anyways, for new players. These combos always proc the passive to maximize the effect.

General combo #1
>>
Snare the opponent than quickly proc the passive with an auto-attack.

General combo #2
>> >>
Throw Lucent Singularity onto the opponent than quickly explode it. Immediately follow with an auto-attack to proc Illumination.

General combo #3
>> >> >> >>
Snare the opponent and place Lucent Singularity on him/her. Auto-attack to proc the passive. Then explode Lucent Singularity and follow with another auto-attack to proc the passive.

Quick Combos

These combos don't care whether or not you proc the passive, they just deal some quick damage to the enemy. Of course, if you have the chance, you can proc the passive if it's safe to do so!

Quick combo #1
>> >>
Snare the opponent and you have time to throw Lucent Singularity and explode it.

Quick combo #2
>> >>
If you're to far to do Quick combo #1, try this: Throw Lucent Singularity onto the opponent so it slows them down. When you're close enough, snare them. And then explode Lucent Singularity.

Kill combos

These combos are to set up a kill or just do massive damage. Can also be used to harass or poke!

Kill combo #1
>> >> >>
Snare the enemy and throw Lucent Singularity on him/her. Blast the enemy with Final Spark, which also procs Illumination. Then, explode Lucent Singularity. If you were a full AP Carry Lux, this combo would be enough to kill other AP Carries or AD Carries but, as a Lux Support, this will be enough to bring the enemy health bar low enough for your AD Carry to get the kill.

Kill combo #2
>> >> >> >>
Same as Kill combo #1 but finishing with proccing Illumination for extra damage.

Kill combo #3
>> >> >> >> >>
This is the maximum damage Lux can do in a single combo. It's the same as above but proccing another passive for extra damage.

Summary

Lux's combos are very situational. Whether or not to proc a passive may mean you should die or not, or may mean your team will get the kill or not. So the best way to know which combo to use and when to use it is by practice and experience (that also means doing risky things to see if it's worth doing it again).
[9.7] LUX IS A TANK SUPPORT | THE MOST OP BUILD | VIDEO LESS