Not Updated For Current Season
This guide has not yet been updated for the current season. Please keep this in mind while reading. You can see the most recently updated guides on the browse guides page
x
Annie Build Guide by xAidynx
Annie kthnxbai
x

Did this guide help you? If so please give them a vote or leave a comment.
You can even win prizes by doing so!
I liked this Guide

I didn't like this Guide



Commenting is required to vote!

Thank You!
Your votes and comments encourage our guide authors to continue
creating helpful guides for the League of Legends community.
Spells:
Ignite
Flash
Annie, the Coolest Little Girl You'll Ever Meet
Hello everyone!
This is my first guide ever, please be gentle. ._.
First things first, I have been playing Annie ever since I started playing League of Legends. I'm not exactly the best player in the world, but I find that my Annie games are some of the best that I have and so I wish to share with everyone what it is that I've specifically learned about Annie as a champion.

Greater Mark of Insight x 9
This gives you a nice flat amount of spell penetration so that when you are doing early game harrassing you're actually going to pack a little bit of a punch on your opponent, especially once you start getting some more AP heavy items.

Greater Seal of Clarity x 9
Even though the perks of Annie's

, she still runs into a little bit of trouble with mana problems. These runes keep her right on the edge of being manaless throughout all 18 levels because they 'upgrade' with her.

Greater Glyph of Force x 9
These babies are what keep you in the early game as somewhat of a threat while you're building more survivability items. You're not going to earn any AP while working on the Sorc Boots or Catalyst so these keep your threat level higher.

Last, but certainly not least, are your quints. These are what make you a scary little monster early on. In combination with your glyphs, masteries, and

you're starting with 38 AP at level 1. Now that and your flat magic pen are a scary combination.
Let's see how we're going to do this, shall we? :D
Offensive Tree

I always suggest using ignite with Annie so the added AP is a nice touch when it's off cooldown, which it should be often when you're looking for suitable moments to use it.

x 4,

, and

She's an AP champ...that's all.

x2 It's a nice filler because it really does help when you get higher in levels. Damage is always fun...-Evil cackle-

x 4 and

x 4 Revert 2 lines up for reasoning.

Revert 2 lines up for reasoning.
Utility Tree

Some people don't agree with having to save the 15 seconds on flash, but I generally like to initiate by flashing and dropping Tibbers with a stun. Less time on cooldown = More intiations and ganks.

Nice filler of 3 spaces just so you can reach the second line of the tree. You could also do something like

x 2 and

, it's really just personal preference at this point.

x 4 I
ALWAYS
take this in my masteries. You never know when that little bit of move speed can help you turn a bad gank into a good one, or vice versa, so you can escape a pesky jungler who keeps ganking your lane.

When I play Annie I usually have a jungler on my team. Depending on who it is I can get blue buff even at level 1 so I want to be able to get as much value of my time with it as possible.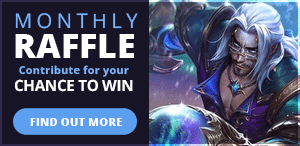 Annie kthnxbai