Bard Build Guide by RedTao
Not Updated For Current Season
This guide has not yet been updated for the current season. Please keep this in mind while reading. You can see the most recently updated guides on the browse guides page.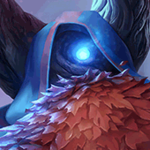 x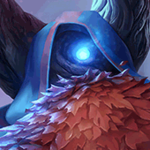 Did this guide help you? If so please give them a vote or leave a comment.
You can even win prizes by doing so!
I liked this Guide

I didn't like this Guide



Commenting is required to vote!

Thank You!
Your votes and comments encourage our guide authors to continue
creating helpful guides for the League of Legends community.
Ability Sequence

1
3
5
7

2
8
9
10
13

4
11
14
15
17

6
12
16

Not Updated For Current Season
The masteries shown here are not yet updated for the current season, the guide author needs to set up the new masteries. As such, they will be different than the masteries you see in-game.
Masteries

Worst Champion in League? I say not~!
My biggest passion in playing LoL is playing those champs that people just either dont use (Urgot, Yorick, in this case Bard)
Bard has always been high up in this list ever since he came out. That's very understandable, he's a hard champion to play. Is he the worst champion to play? As debatable as this is, I say it's about how people see Bard and how Riot presented him.
As a support you're expected to have all the cc's in the world to help your Champion, this is the name of the game when you're playing Bard.
Unfortunately Bard has some fairly bad scaling when it comes to AP and low survivability. But does that make him a bad champion? WRONG~!

This just means you must change your idea of what Bard must be.
Riot says they want us to come up with interesting ways to play with their champions? Lets accept that challent with turning Bard, the high cc, low damage and survivability champ into a powerhouse to be reckoned with >=D

Bard the Meek
As most people would have found out just from playing bard at least once, his early game is a nightmare. His heals cost 1/3 of his overall mana and do **** for health and he has little to no defense to speak of. If anything its lower than most adc's/ mid laners out there.

Bard the Meek is a very fragile soul at the start of the game, but he isn't without his merits.
His meeps give him great poking potential no matter what phase of the game you're in. This does not mean that they can win you the lane. Starting the game you must focus on either punishing the enemy champs for trying to farm while at the same time keeping your adc alive when they get that feeling they can dive you for kills. I will give you 3 points to be sure to do to survive this incubation stage of Bard the Meek as you build to become Bard the Mighty.

1) Lay those Shrines in the Jungle - Start with your W (Those healing shrines) As mana hungry as you are with this ability, you are getting this for one very important thing. This ability will be for your junglers benifit. It doesnt matter where your jungle starts, put down 3 things of hp for him in whichever jungle is close to where you're starting. This could mean the difference being able to get the whole jungle down in one go or not.
Be sure to tell him you're putting them down as well. Your jungler will love you for this and will increase the odds of him doing well. Who knows? He may even gank your lane just for thinking of him first.
2) Never put down Shrine when under half MP - This point is more for the early phase of the game and when it's not a life or death situation. You need your mana for your Q more than you need it for your W. The only time you may be allowed to break this point is when you need to get your adc out of a hairy situation lickity split. If you keep wasting your mana laying down Shrines to have no mana all the time, there is no hope of saving your adc the same amount of times.
3) Do not engage all out fights - Bard is super squishy and not much in damage early game, no matter what you start him off with. Early phase is just the incubation phase for Bards transformation. While you build your Bard into the heavy tank that you want him to be, you need to also be looking for opportunities to be getting those chimes. Those chimes are what's going to be giving you the damage that your team will love/hate you for in the mid/late game. Do your best not to let even one chime disappear on you, at the same time, don't neglect your team when they need you.