Not Updated For Current Season
This guide has not yet been updated for the current season. Please keep this in mind while reading. You can see the most recently updated guides on the browse guides page
x
x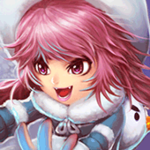 Did this guide help you? If so please give them a vote or leave a comment.
You can even win prizes by doing so!
I liked this Guide

I didn't like this Guide



Commenting is required to vote!

Thank You!
Your votes and comments encourage our guide authors to continue
creating helpful guides for the League of Legends community.
Champion Build Guide
Hey guys, this is my guide to all skins in LoL. Skins in this game are very heterogeneous, some of them are an insane improvement to a champion's model and animations and some of them are far worse than the base champion. There is also the issue of playability, some skins give you fluid animation while others feel sloppy and can even give free information to enemies.

So I made this to give advice to people who don't know what skin to take. Of course it's all a bit subjective but I still think it will help.

Have a good read!

Base Aatrox is good already.

Mecha Aatrox
and

Justicar Aatrox
are both solid though.

Sea Hunter Aatrox
is basically just a chroma so meh.

Blood Moon Aatrox
has an amazing splash art...but in game he looks more like Santa Aatrox so be warned :)

Base Ahri is already great.

Star Guardian Ahri
is an awesome legendary to be even more of an e-girl.

Foxfire Ahri
is the same but with your tails on fire, a cool effect.

Dynasty Ahri
and

Midnight Ahri
are basically just chromas.

Academy Ahri
is super cute on the splash art, but the in-game model is pretty terrible sadly.

Arcade Ahri
if you like the style of pixellated 8-bit stuff.

Popstar Ahri
is a bit outdated while

K/DA Ahri
is great and does the popstar ahri thing right.


Silverfang Akali
and

Headhunter Akali
have cool perticle effects.

Blood Moon Akali
has a sweet model.

Nurse Akali
and

Sashimi Akali
are just outfit changes, rest is the same.

K/DA Akali
is great.

Overall the existence of

Moo Cow Alistar
makes all other skins moot.

Hextech Alistar
is decent but not worth 10 gemstones.

Amumu has several good skins but no great skins.

Surprise Party Amumu
is generally the favorite.


Blackfrost Anivia
or

Festival Queen Anivia
, both are great.

Papercraft Anivia
also looks really cool.


Hextech Annie
is great if you can afford it.

Frostfire Annie
is my personal favorite, cute splash art, great model and animations.

Reverse Annie
...cool meme. They just swap clothes though, would be cooler if you actually summoned a giant Annie.

Panda Annie
and

Super Galaxy Annie
are both solid skins with good effects.

Red Riding Annie
and

Annie in Wonderland
are cheap but good.

Sweetheart Annie
and

Prom Queen Annie
are approved by pedobear.


PROJECT: Ashe
or

Cosmic Queen Ashe
is where it's at.

Championship Ashe
is also good but harder to get.

Base skin or

Mecha Aurelion Sol
.
Ashen lord is not a bad idea but the execution is meh.


Warring Kingdoms Azir
is absolutely god tier.
Galactic and gravelord are all right, depends on taste.

No skin or

Snow Day Bard
.

Blitz has lots of good stuff, can't really go wrong.

Brand is one of these cases where the skins are worse than the base champion.

Zombie Brand
is good but not legendary level,

Spirit Fire Brand
is all right, that's about it.


Santa Braum
or
mafia braum
are great.

El Tigre Braum
nice meme.


Pool Party Caitlyn
or

Pulsefire Caitlyn
.

Lunar Wraith Caitlyn
is a bit weird but the animations are good.


Coven Camille
is great.

Program Camille
is awkward. Give a robot skin to a cyborg...just why.


Eternum Cassiopeia
is awesome. Other skins are just a slight visual change so meh.


Battlecast Prime Cho'Gath
is the true legendary skin.

Gentleman Cho'Gath
is a cool concept but the model is really akward sadly.

Dark Star Cho'Gath
and

Prehistoric Cho'Gath
also good.

All other skins are rendered moot by the presence of

Urfrider Corki
and

Corgi Corki
.


Dunkmaster Darius
is one of the best skins in the entire game.

God-King Darius
is good too but less memes.


Lunar Goddess Diana
looks really good both on splash art and in game.

Blood Moon Diana
and

Dark Waters Diana
are both great.

Infernal Diana
is really meh.


Corporate Mundo
is solid, and

Pool Party Dr. Mundo
has a very satisfying sound and recall animation.


Primetime Draven
is great.
Several other good ones like

Pool Party Draven
,

Soul Reaver Draven
or

Santa Draven
.


Sandstorm Ekko
or

PROJECT: Ekko


Super Galaxy Elise
,

Blood Moon Elise
or

Death Blossom Elise
, depends on personal taste.

Evelynn skins are just model changes. only

K/DA Evelynn
has new animations, which look pretty good.
Best model IMO is

Shadow Evelynn
.

Ezreal has good skins but since his visual rework the base champion is all you need.

Battle Academia Ezreal
is absolutely god tier tho.

Fiddle skins are just a model change with the same 'spooky but not actually scary' theme.

Surprise Party Fiddlesticks
and

Praetorian Fiddlesticks
are interesting new takes, while
risen fiddlestick
is a good epic skin.


Soaring Sword Fiora
,

Pool Party Fiora
or

PROJECT: Fiora
.

Headmistress Fiora
to smack'em with that ruler.

Royal Guard Fiora
great for its price.

Best 'shark' award goes to

Fisherman Fizz
(Urf the manatee) and to

Cottontail Fizz
(giant rabbit).
Some people also like Void, Super galaxy and Omega squad.


Birdio
is a great idea but WHY THE HELL DOES HE THROW CHICKEN WINGS AT YOU IF HE'S A CHICKEN IT MAKES NO SENSE THAT HE BETRAYS HIS KIN LIKE THAT.
Moving on...

Gatekeeper Galio
is a good legendary and

Hextech Galio
is amazing especially since it's considered a 520 RP skin.


Pool Party Gangplank
or

Captain Gangplank
.

Toy Soldier Gangplank
for nostalgics.


Warring Kingdoms Garen
. Very underrated, looks awesome.

God-King Garen
and

Steel Legion Garen
also good animations.

Gnar has no bad skin, but

Snow Day Gnar
and

Super Galaxy Gnar
have the beat looking models.


Oktoberfest Gragas
if you like pretzels and beer or

Arctic Ops Gragas
for cool animations.


Pool Party Graves
or

Snow Day Graves
.
mafia graves
is ok but his gun makes no sense.

Praetorian Graves
design can feel a bit off but not bad either.


Elderwood Hecarim
looks great.

Arcade Hecarim
depends on personal taste.

Worldbreaker Hecarim
looks good for a cheap skin. No point bothering iwth the gemstone skin.


Hazmat Heimerdinger
and

Piltover Customs Heimerdinger
have great turret animations and

Dragon Trainer Heimerdinger
has that plus voice lines. Take any of these three.

Completely lacks a good skin so you're better off playing the base champion.

This one depends a LOT on personal taste. Personally my favorite is actually the cheapest,

Aviator Irelia
. But others are fine too.


Candy King Ivern
looks pretty outrageous, some will like this some won't.

Riot loves their supports, lots of good stuff here,

Forecast Janna
is one of the best legendaries and all the others are also good.


Warring Kingdoms Jarvan IV
or

Dark Star Jarvan IV
.
Oher skins look pretty meh.

Poor Jax feels a bit outdated and lacks good skins.

God Staff Jax
or

Nemesis Jax
look pretty good but they're out of character because they have a real weapon.

PAX Jax
looks fine but has a sloppy attack animation.

Angler Jax
and

The Mighty Jax
are just a model change but it looks good


Forsaken Jayce
or

Full Metal Jayce

Jhin : All his skins are great.

Jinx has great skins.

Star Guardian Jinx
,

Firecracker Jinx
,

Odyssey Jinx
and

Ambitious Elf Jinx
.

Bullet angel or K/DA.

Blood moon or championship.


Winter Wonder Karma
,

Order of the Lotus Karma
,

Warden Karma
are all good skins.


Karthus Lightsbane
for model and animations

Pentakill Karthus
for the metal, he's a deathsinger after all.


Cosmic Reaver Kassadin
clearly best.


Warring Kingdoms Katarina
,

PROJECT: Katarina
,

Slay Belle Katarina
,

Kitty Cat Katarina
or

Death Sworn Katarina
. All fine, take your pick.

Kayle's rework changed things completely.

Aether Wing Kayle
used to be by far her best skin but it no longer is. Now it's just a pretty awkward looking model for her top forms, and she traded lines like "I bring a vision of utopia" for being just another space cop, killing everything that made the character cool.
Unlike pre-rework,

Classic Kayle
looks already pretty good. If you want a skin,

Iron Inquisitor Kayle
,

Judgement Kayle
and

Transcended Kayle
all have a great model and some cool effects (e.g Iron inquisitor's glowing lantern).


Odyssey Kayn
is god tier. Best dance in the game.
Soulhunter not bad.


Blood Moon Kennen
or

Arctic Ops Kennen
. Base Kennen is awesome since the rework anyways.

All Kha'zix skins are good. Pick according to personal taste.

The base champion is still the best IMO, although

Shadowfire Kindred
is a great skin.

Super Galaxy Kindred
is decent but a bit over the top.


Count Kledula
if you like vampires,

Sir Kled
if you like chocobos.


Battlecast Kog'Maw
and

Hextech Kog'Maw
are fine skins, but the existence of

Pug'Maw
makes other skins completely pointless. And I'm a cat person :)

Beware, her best skins are legacy and the epic ones are really mediocre.

Ravenborn Leblanc
has good animations

Mistletoe LeBlanc
has a cute model


God Fist Lee Sin
is awesome, alternatively

Muay Thai Lee Sin
is very popular for his clean animations.

Pool Party Lee Sin
for originality.


Pool Party Leona
,

Lunar Eclipse Leona
,

Solar Eclipse Leona
or

PROJECT: Leona

Thankfully

Coven Lissandra
is a thing, because otherwise I'd say the base champion is way better than her skins.


PROJECT: Lucian
or

High Noon Lucian

Lulu has tons of great skins. Cosmic enchantress, star guardian, pool party, Winter wonder, dragon trainer...definitely loved by Rito.

Lux has a lot of skins but only a few good ones.

Elementalist Lux
is great but expensive.

Lunar Empress Lux
is really cute.

Star Guardian Lux
is VERY e-girly, so only take it if it's your style.
Don't be fooled into getting

Spellthief Lux
, the splash art is amazing but that's the only good thing about the skin, the in-game model looks like a walking potato sack.


Odyssey Malphite
,

Glacial Malphite
or

Mecha Malphite
Other skins are essentially chromas.


Snow Day Malzahar
,

Battle Boss Malzahar
or

Hextech Malzahar
.

The presence of

Meowkai
makes all other skins pointless.

Many good ones.

PROJECT: Yi
,

Cosmic Blade Master Yi
,

Eternal Sword Yi
.
And don't forget

Chosen Master Yi
the jedi, showing that some of the cheapest skins can be some of the best.

Snow Man Yi
is very troll.

Lots of good stuff here.

Arcade Miss Fortune
is a favorite,

Star Guardian Miss Fortune
is cute,

Gun Goddess Miss Fortune
is expensive but great,

Pool Party Miss Fortune
is a classic.

Captain Fortune
and
mafia miss fortune
are good cheaper skins.

Morde model and skins are heavily outdated, rework soon.

I'll always have a weak spot for

Bewitching Morgana
, really not sold on the other skins.

Nami has lots of good skins, pick whatever you want.


Infernal Nasus
is very overrated. There's better.

Lunar Guardian Nasus
goes even further beyond super saiyan.

Worldbreaker Nasus
is really good for its price

Archduke Nasus
is pretty swag


AstroNautilus
...nuff said.


Winter Wonder Neeko
looks great, like winter skins in general

She has okay skins but lacks really good ones.

Headhunter Nidalee
has good animations

Warring Kingdoms Nidalee
has amazing splash art but an awkward model
But you'll probably end up playing

French Maid Nidalee
just for the cleavage.


Eternum Nocturne
is a good legendary, some people like

Haunting Nocturne
too.

Maybe I'm biased, but I think Nunu's best skin is...no skin. Seriously, base Nunu is awesome.

Nunu & Willump Bot
has great voicelines but can get annoying at times.
You can still get

Workshop Nunu & Willump
and trade your yeti for a giant hamster, or

Papercraft Nunu & Willump
.

The existence of

Brolaf
makes all other skins moot.


Winter Wonder Orianna
,

Heartseeker Orianna
or

Dark Star Orianna
.


Thunder Lord Ornn
looks awesome.


Dragonslayer Pantheon
has the best looks, but

Baker Pantheon
always here for the memes.


Star Guardian Poppy
or

Snow Fawn Poppy
if you want a huggable yordle.

Hextech Poppy
decent but not worth 10 gemstones.

Lollipoppy
is one of the most infamous skins in the game, take this if you want to troll your opponents (and your teammates).

Pyke has 2 good skins, depends on personal taste.

Poor Quinn lacks a good skin.

Corsair Quinn
still the best model.


Cosmic Dawn Rakan
definitely first choice.
The others are good skins too.


Guardian of the Sands Rammus
has the best animations, sadly his other skins are either meh or basically chromas. Some like

Full Metal Rammus
, but not sold on that.


Eternum Rek'Sai
is a good skin, but

Pool Party Rek'Sai
is where it's at. Pool party not only has great animations, but it also buffs your champion by changing the music when an enemy walks nearby while burrowed, making them very easy to spot.

Many good skins, Bronekton (

Pool Party Renekton
) is sweet,

Renektoy
fits the champion very well since his movements are very robot-like in the first place, and

Hextech Renekton
is a good skin although not worth 10 gemstones.

Rengar has no bad skin, depends on whether you like bears, robots or vampire terminator cats. But

Pretty Kitty Rengar
definitely takes the cake.

Lots of good stuff here.

Pulsefire Riven
,

Dawnbringer Riven
,

Arcade Riven
...and

Battle Bunny Riven
if you're into this kind of stuff.


Super Galaxy Rumble
all the way. Best by far.

Rumble in the Jungle
is also a good skin.

Badlands Baron Rumble
is one of these 'so bad it's good' skins. Literally a walking trashcan. Take that one if you want to troll.

Poor Ryze seriously lacks a good skin.

Uncle Ryze
is basic but fun.

Hard to do better than

Poro Rider Sejuani
, but

Firecracker Sejuani
comes close.

Shaco has lots of average skins, but no great one.

Poor Shen didn't have anything good besides maybe

Warlord Shen
(= samurai Shen), and then came

Pulsefire Shen
which is amazing.

Poor shyvana doesn't have very good skins, a lot of them just look worse than the base champion.

Ice Drake Shyvana
is the best overall, some might like

Ironscale Shyvana
and even then it's controversial.


Beekeeper Singed
fits him perfectly,

Snow Day Singed
or

Surfer Singed
are also all right.


Mecha Zero Sion
is clearly the best, but

Lumberjack Sion
still looks good.

Very interesting one, since a lot of cheap skins on her are great.

Warrior Princess Sivir
is a good example.

Blood Moon Sivir
is still overall the best looking, but snowstorm and pizza are nice memes.


Battlecast Alpha Skarner
is a good legendary, but

Guardian of the Sands Skarner
also looks great.


DJ Sona
is one of the best skins in the entire game.

Arcade Sona
and

Odyssey Sona
are also good but nowhere near the former.

Soraka is lucky, she's got great skins. Can't go wrong here, pick any of em.


Tyrant Swain
looks a lot like

Final Boss Veigar

Dragon Master Swain
looks sweet


Lunar Wraith Sylas
is fine, but the base champ is all you need.


Star Guardian Syndra
or

Snow Day Syndra
.

Justicar Syndra
is all right too.


Coin Emperor Tahm Kench
has great animations.

Master Chef Tahm Kench
is just a model change but he looks cool.

Taliyah has only 2 skins, but they're both great.


Blood Moon Talon
is awesome.

Enduring Sword Talon
looks great but sounds a bit off character.

No bad skin here, but go

Armor of the Fifth Age Taric
to be truly outrageous.


Omega Squad Teemo
is one of the best skins in the entire game.

Beemo
is kinda cute.
Rest is for the memes.

All Thresh skins are good, can't go wrong here.


Dragon Trainer Tristana
is a great legendary.

Omega Squad Tristana
has sick animations.
Others are not bad either.

Trundle has a lot of decent skins but no great one. Constable or traditional are still nice.


Demonblade Tryndamere
is a good skin but not insane for a legendary.

Warring Kingdoms Tryndamere
is fine.
There's a lot of good in the cheap skins, like

King Tryndamere
or

Sultan Tryndamere
.

Lots of mediocre skins, but

Blood Moon Twisted Fate
and

Pulsefire Twisted Fate
are solid.


Pickpocket Twitch
looks good and is very popular for his clean attack animation.

Omega Squad Twitch
,
gangster twitch
and

Ice King Twitch
are solid, depends on taste.


Spirit Guard Udyr
is fine but not worth the insane price.

Definitely Not Udyr
is straight up trolling, you're playing winnie the pooh.

All Urgot skins are good, can't go wrong here.


Arctic Ops Varus
has really cool animations.

Dark Star Varus
is all around awesome.

Arclight Varus
looks good and has an infamous invisible ultimate, harder to dodge.


PROJECT: Vayne
,

Arclight Vayne
or

Firecracker Vayne
are solid skins.
Don't bother with

Soulstealer Vayne
, not worth 10 gemstones.

You have the choice between

Final Boss Veigar
and

Omega Squad Veigar
, both are great.
A much less known and criminally underrated skin is

Bad Santa Veigar
, with sweet new animations on each spell.

The base champion is already awesome so the skins are just as good, they give a nice variety tho.

Arclight Vel'Koz
looks great, and

Battlecast Vel'Koz
has awesome animations.

Meh.

Demon Vi
is all right, but nothing amazing.

All Viktor skins are good, can't go wrong here.

The base champion has a really outdated model IMO, so a skin is welcome.

Dark Waters Vladimir
is AMAZING.

Blood Lord Vladimir
is a good legendary.

Soulstealer Vladimir
is good but depends if you like the style.

Marquis Vladimir
, has a good splash art but not much else.

All his skins are one big meh.

Captain Volibear
is all right but that's it.


Urf the Manatee Warwick
is a nice meme but the price is absurd.

Lunar Guardian Warwick
is awesome.

Big Bad Warwick
is cheap and really fun.

Wukong has several okay skins, but no great one. Radiant, lancer stratus and underworld are generally people's favorites.


Cosmic Dusk Xayah
and

SSG Xayah
are both great.

Sweetheart Xayah
feels a bit off in-game but it's not terrible either.

Meh. All his skins are basically chromas, the base champion is still the best IMO.

Guardian of the Sands Xerath
is all right tho.


Cosmic Defender Xin Zhao
and

Dragonslayer Xin Zhao
are both solid.
Don't bother with Warring Kingdoms.

Yasuo is very lucky...all his skins are good. You can't go wrong here.


Meowrick
makes all other skins pointless.

Arclight Yorick
just feels...off.

Pentakill Yorick
is nice tho.

Zac...erm...so...you have the choice between the blue chroma...and the purple chroma. Really needs a good skin.

Meh. Lacks a good skin.

Shockblade Zed
has some cool lightning animations, really not sold on project or death sworn.


Master Arcanist Ziggs
all the way. The animations are awesome.

Pool Party Ziggs
,

Odyssey Ziggs
and

Snow Day Ziggs
are all good skins, but not as good as the former.

A champion with no real good skin,

Blood Moon Zilean
is all right and that's it.

The base Zoe is really well done, so she doesn't need a skin. Her two skins are good tho.

IMO the skins are all worse than the base champion.

Dragon Sorceress Zyra
is the only one being decent. She really needs a good skin.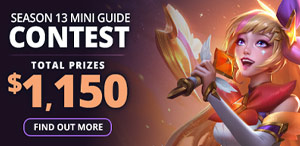 Best skins per champion