Fiddlesticks Build Guide by mcasterix123

Fiddlesticks rework early clear tips
x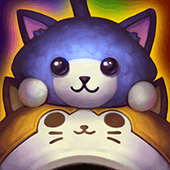 Did this guide help you? If so please give them a vote or leave a comment.
You can even win prizes by doing so!
I liked this Guide

I didn't like this Guide



Commenting is required to vote!

Thank You!
Your votes and comments encourage our guide authors to continue
creating helpful guides for the League of Legends community.
Runes:
Misc runes.
Domination
Electrocute
Sudden Impact
Eyeball Collection
Ultimate Hunter
Inspiration
Cosmic Insight
Perfect Timing
Bonus:
+9 Adaptive (5.4 AD or 9 AP)
+9 Adaptive (5.4 AD or 9 AP)
+6 Armor

Spells:
Standard summs
Flash
Smite
Items
Standard starting items
Ability Order
Standard level 6
A Harmless Scarecrow
(PASSIVE)
Fiddlesticks Passive Ability
Reap
(E)
E
Champion Build Guide
This is just a quick guide to explain how to clear optimally on new Fiddle, as clears are a common trapping of new/ reworked junglers.
You ideally want to fear the largest mob in a camp from a brush or over a wall with E. This is because Q does bonus damage to recently feared targets, and without it your single target damage is somewhat slow.

This amp affect can ONLY be applied if you fear them via W or E with your Q's passive, since the debuff time on the afflicted target is equal to Q's cooldown. You must hit them from outside the monster's vision. Otherwise they will not be feared

This is very helpful at the start of taking a camp, since it inflicts current health damage component. You can follow it the following ways for each camp:

Gromp: Via E over the wall by the crossroads that lead to a side lane, blue buff, base and midlane. You can also do it from the brush near the outer turret.

Wolves: You can E or cast W over the wall as you approach.

Raptors: E from brush.

Krugs: E from Brush or side of wall. W will only reach the smallest krug with the latter method.

Blue and Red: Either E or W from brush.
Given how Q lets him clear single target camps a lot faster, ideally Fiddle should start on a multi-mob camp. These are Wolves, Krugs, and Raptors. Below is video of both how to clear each camp, as well as the buffless clear route.




My clear speed to level 6 has been fastest starting from either Raptors or Krugs, then the other, Wolves, Gromp, Blue, Red, Krugs/Raptor, Wolves, Gromp, back, then Krug or Raptors. This is because it gives him his full toolkit to clear the bulky single monster camps. As for whether to start Raptors or Krugs, it depends on where you want that first ultimate to go ASAP. If Mid, start Krugs. If in the side lane, Raptors.

You may be wondering if a reverse of this is possible by starting Wolves. It is, but you'll require one extra camp to hit 6 compared to the Raptors Krugs route, though this can be avoided by absorbing a bit of exp from a lane. You'll also be stuck at level 2 longer, which is risky given his early game.

Also regarding red buff on the first clear, you can take it straight after raptors. Delaying it doesn't really affect your level 6 speed, plus it's more likely that you can use it effectively at level 4 upwards.


You may notice that scuttles are not included. While it may be possible to take them against slower clearers or weak early junglers, a lot of the time you'll be against champions like Lee Sin, Elise, and Olaf who can run Fiddle down ssomewhat easily. This leads me to my next point:
Why the double Gromp Blue start is a trap
A little while back, someone showcased Fiddle starting both Gromp and Blue buff at the same time. People went crazy over it, but failed to note things:

1. Your health will drop very low
2. No access to Q if caught out before one camp dies
3. You'd have to miss Krugs, thus slowing your 6 timing.

While it may prove viable in some situations, I think it's very risky and can be abused by early powerhouses such as Lee if they get a ward on your blue.
The last thing I want to mention is his passive. There's a reason he's allowed access to such good ward subsitutes: It's because he's not very scary at early levels. When playing new Fiddle, you need to be cautious and path cleverly. Use your passive to protect your jungle entrances, keep track of the enemy jungler, and remember: You need to be the spooper, not the spoopee.