General Guide by Happy_mk
This build has been archived and is for historical display only.
PLEASE NOTE: This build has been archived by the author. They are no longer supporting nor updating this build and it may have become outdated. As such, voting and commenting have been disabled and it no longer appears in regular search results.
Not Updated For Current Season
This guide has not yet been updated for the current season. Please keep this in mind while reading. You can see the most recently updated guides on the browse guides page.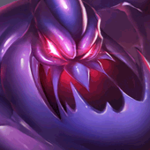 x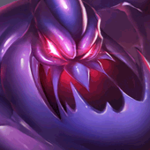 Did this guide help you? If so please give them a vote or leave a comment.
You can even win prizes by doing so!
I liked this Guide

I didn't like this Guide



Commenting is required to vote!

Thank You!
Your votes and comments encourage our guide authors to continue
creating helpful guides for the League of Legends community.

Creeping / Jungling
I start with Gropm and kill every camp to the Rock Golems

The trick to farming is to tank with Malzahar till voidlig get to 1st Grow where gets Max Health boost. Then the voidling can finish tanking!

Masteries
We take 0 18 12 For a simple reason:
Masteries to me is like covering weaknesses/ Adding utility.
If your champion doesn't deal enough demage it won't deal even with masteries
Savegry covers weakness in jungling/ Runic Affinity u can go with Assassin if u plan on split push those 2% for a single point its worth it/Meditation over Merciless Why? Becose u can't finish those last 40% if u run out of mana/Dangerious game no brainer/Intelegence again no brainer cos Malzahar imho CDR>MANA regen/pool>AP>AD>health>Healing(spellvamp,)>AR>MR/Thunderlord's Decree this utility can be easily swaped Stormreider's Surge IF u encounter heavy Juggernaut line up.

Resolve tree:
Since we don't build any MR or Armor items Recovery is no brainer/Explorer Vs Tough skin: well 2 dmg less or more its kinda non factor cos your voidlings will take 66% of the dmg at the begging Explorer on the other hand 15+ MS in the river is always nice/Ruinic armor vs veteran scars: Extra health is really nice but on your jungle run u are not suppose to lose more then 50% of hp anyways but 8% extra healing is HUGE in every part of the game (also works with spell vamp)
Insight over preseverence: U can go both cos Preseverence stacks well with Ruinic armor so get even more health regen but CDR from Insight on summoner spells is kinda nice so u can cast your summoner spells it let's say 3-4 times more then if u don't have so take a pick.
I prefer Insight

Runes
You wanna be monster late game your early/mid game can be shaky but fortunately for u can stay in safe distance from Failures.