Not Updated For Current Season
This guide has not yet been updated for the current season. Please keep this in mind while reading. You can see the most recently updated guides on the browse guides page
x
Rakan Build Guide by N8ight

⚫️"They want us in cages. We refuse"⚫️
x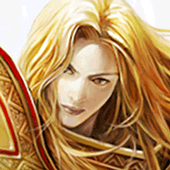 Did this guide help you? If so please give them a vote or leave a comment.
You can even win prizes by doing so!
I liked this Guide

I didn't like this Guide



Commenting is required to vote!

Thank You!
Your votes and comments encourage our guide authors to continue
creating helpful guides for the League of Legends community.
Champion Build Guide
Hi.
My friends call me Liam.
I started playing league in the middle of season 9. Yeah, I'm still new to this game and learning.
The first champion I got was

Ahri
(I'm a fan of naruto so obviously the nine tail cute girl was my choice). I bought

Nocturne
1 week after. I saw his Ultimate skill. It instantly killed the enemy in the preview so I thought "
WOOOW THAT'S AWWWSOME
". Well, it didn't killed my enemies instantly :\ I wasn't disappointed though. I liked and like him a lot as my first favorite champion in League. He was my favorite for a long long time until I met this beautiful Angel named, "Kayle". She's my favorite now.
Well...

Rakan
is one of the most fun champs to play with. He's mobility is so nice. And couples like playing

Xayah
x

Rakan
combo. To be honest, the most unique thing is their dances xD
Rakan is fun. You probably won't regret playing him.
Good Mobility
Passive shield gives good amount of lane sustain
Has AoE heal
Has AoE CC
Has Shield
Good for Poking
Good Engages
Strong Late game
Safe (With Xayah, even Safer)
Can go both AP and Tank
His E only works on champions so it's useless alone
His Q takes some time to heal if you don't have an ally around
Squishy if goes for AP build (but he'll have a really huge shield late game)
Relies on Allies
| | | | |
| --- | --- | --- | --- |
| | | | You can reach your allies easily with your E so this one will work out well for you. If you're going for , I don't suggest other runes over it. However, be careful not to just waste it. |
| | | | |
| --- | --- | --- | --- |
| | | | I think It's up to you what to pick. All can be effective. If you're gonna be aggro early, This one is the best, But don't pick it if you think you won't be able to get enough gold out of it (or If you're going AP. Get then). |
| | | | |
| --- | --- | --- | --- |
| | | | It's the best one here. You can also pick if you feel you're gonna struggle early game. Like if you feel like the enemy jungler is going to attack you in your jungle or you're gonna have early fights. If not, don't pick it. |
| | | | |
| --- | --- | --- | --- |
| | | | It works well with your Passive, Q and E. It's the best choice here. |
| | | | |
| --- | --- | --- | --- |
| | | | Choose the last one dependent on your enemy's attack type. |
It's better if you don't engage early game. Wait until lvl3 so u can use combo earlier (if u want, u can go for W-E and then for Q. but it can end up bad sometimes)
His Q takes some time to heal if you don't have an ally around. Keep that in your mind. If there's an alliy nearby and you need the heal so fast use E on him.
If you're going for AP/Burst try to have maximum Cooldown Reduction. Rakan deals so much damage with AP but if You don't one shot people it can be a problem. However, most of the enemies can't survive twice xD
Make the best use of [item=lich bane size=20] If you're going AP. You don't usually have enough time so if u can do skill-aa-skill-aa it's more likely to kill. Unless you feel like that's not gonna be needed.
You can cast E twice but it doesn't give extra shield if you do it instantly. Let the first shield get the damage and then recast to charge it up again. However, the usual combo is W-Q-E (go poke and then get back).
Support the right person.
Protect

Xayah
:)