Not Updated For Current Season
This guide has not yet been updated for the current season. Please keep this in mind while reading. You can see the most recently updated guides on the browse guides page
x
x

Did this guide help you? If so please give them a vote or leave a comment.
You can even win prizes by doing so!
I liked this Guide

I didn't like this Guide



Commenting is required to vote!

Thank You!
Your votes and comments encourage our guide authors to continue
creating helpful guides for the League of Legends community.
Spells:
Teleport
Heal
Hello! This is my First Guide towards a Certain Champion I seem to really Enjoy, While Writing this I was Level 14. I may not know the crowds skills... So don't be a **** and say " **** BUILD BRO! " (But go ahead... His conscience loves when he's pissed... 0.o )


-Magic Penetration.
-Ability Power.
-Mana
-Armour
-Health
-Some other ****... (Like the one on his face?)

Big ol' Cho is a Magic tank that basically isn't difficult to master but has some skill in order to use him effectively. While most don't like him these runes also are good with others... I will not name... (>.> I bet you don't know...)

(No **** sherlock...)

PHASE 1: THE START! (What else were you thinking???)
---
1. I buy Boots of Speed and 1 Mana Potion and 1 Health Potion.
2. Run like **** to the lane you like unless some asked for mid then take if not.
3. Dance around till Minions come around... (This is Unnecessary... Frigg'in Jackoff...)
4. Harass the **** out of the enemy and kill as many Minions as possible, Hit the Champions from time to time to back them off if too close for comfort. But DO NOT DIE!
5.If you kill 1 time or 2.. And have above 1500 Gold go back and buy The Catalyst Gem, And a Upgrade for your boots of preferences (This *** likes Boots of swiftness, But Use Mercury Treads or Sorcerer's shoes..)
PHASE 2..! ***kicking TIME!
---
Note: If you have read this so far I am grateful...
1. After you Accumulate enough money to Buy the Rod of Ages and Kick some ***s a little more...

Well After that you got it Settled... The Items I put up in the thing Are all Items I have used and served me Incredibly Well.. Ive actually gotten to the point where I tanked Nashor by myself with a few of these and it worked! I was so happy when I did that.. Make sure you use your items :P
Being a "Nooby" In most cases Cho gath is one thing I really seem to kick *** with in most cases.. In a good bots match If I am lucky enough I will go 35+/0-2/15 In some cases... I don't like talking **** and hopefully neither do you. But I use heal for at start Cho is squishy and he needs health and speed... Vorpal spikes takes care of everything else for a bit.. The best Idea for cho gath is to get as much health as possible and maybe a little armor but at the same time.... Ability Power... I won't stress this due to Cho's Powerful nature even without AP but it helps immensely with health... Always lock em down and use Rupture and Feral Roar then beat the **** out of them... if they are smart and fight.. or call for help instantly nom on his health with feast and kill him and run away... In groups however Cho can maybe take 3-4 At max depending if it's bots or Players... 5 Is a bit too much on players so don't stress it unless they are wounded.. All of them... Cho also can KS easily but I hate people who KS... If the dumbass Runs away from you chase him with your boots of epicness and rupture his ******* and nom on him and laugh at a turret and TP back... In my opinion I think Cho'gath and a few other Champions use Psychological Warfare... Basically in English if you see a ****ing 28-Ft tall Cho gath with 5 \K health and 200+ AP That means you are ****ed unless you run like a ***** and never bother fighting... Hiding in bushes and making the NOMNOMNOMNOM...Nom.....NOM! Joke when they can hear you can scare the **** out of the enemy.... In some cases... Avoid Dying and kill as many of the bastards as you can... I don't really know if there s a match or something to avoid for cho'gath but I guess I will say Warwick... Warwick is pretty good but his Leeching health ability is what makes him last longer against me.... Now the easiest little Funbags of Noms to kill are : Lux...Sona (She's basically a freekill)... And sometimes miss fortune... Other n that That's all I have to tell you... I try not to ramble on too much but it seems I did... maybe you can make a guide after me and try it out and improve on what my Cho'gath Theory is... I like Suggestions and a little criticism but not like a ***wad.. Anyways that's All... Oh Wait! I almost Forgot... Players.... PvP is more challenging but do not challenge Cho to a 1 on 1 for he WILL **** you up as long as he is your level or maybe a little under... Get assistance against him and if you are cho stop them from running and adapt your own strategies for doing godlike things to your friends... This guide was meant for a little quick tip that turned into a 14 Year old's Rant about how well Cho'gath CAN be played... Sorry bout that... (Haven't heard from me in a bit have you? Well, Anyways I suppose this is Goodbye... Please own my master to make him Mad : P )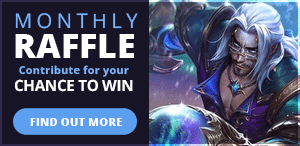 Drasghoul Oifor
Cho'Gath Guide
The Creature that knows no End.