General Guide by xEpicPikachu4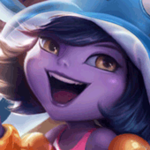 x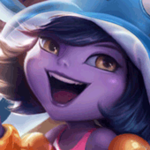 Did this guide help you? If so please give them a vote or leave a comment.
You can even win prizes by doing so!
I liked this Guide

I didn't like this Guide



Commenting is required to vote!

Thank You!
Your votes and comments encourage our guide authors to continue
creating helpful guides for the League of Legends community.

Pathing and Ideal Ganking
Blue Side:
Generally, as Diana you are a blue buff reliant jungler. Her mana depletes very quickly without it, and it is key to your first clear being successful.

Red Side:
I can recommend this start if you feel that Top lane will need an early gank to force summoners' and generally get ahead.

*note For pathing*
You should always look for a Scuttle control with Diana. Early on especially, getting information on the enemy jungler's location is CRUCIAL to success (helpful with most, I'd say Mandatory for Diana).

Pros and Cons of Diana Jungle
Pros:
You never fall off. Your damage will be consistent if you fall behind and you will still make a difference in teamfights with your burst potential.

You, being an assassin, can all-in the ADC and take them entirely out of a fight at any moment. Even if you die in the response, your team will be ahead for that outcome.

Your clear is consistent and simple, provided you're smart with your mana.


Cons:
Mana issues when not carrying a blue buff.

Weak ganks pre-6. You generally will want to hard farm and pay lanes few visits (unless super necessary) prior to getting your Lunar Rush. It's the playmaking move in your kit.

No exit plan. Unlike some assassins like Lee Sin and Talon, once you've committed to going in, there is no way out if things turn sour. Make sure to pick your moments and make them count.