Xin Zhao Build Guide by Grinzler
Not Updated For Current Season
This guide has not yet been updated for the current season. Please keep this in mind while reading. You can see the most recently updated guides on the browse guides page.

x

Did this guide help you? If so please give them a vote or leave a comment.
You can even win prizes by doing so!
I liked this Guide

I didn't like this Guide



Commenting is required to vote!

Thank You!
Your votes and comments encourage our guide authors to continue
creating helpful guides for the League of Legends community.
Ability Sequence

1
8
10
12
13

2
14
15
17
18

3
4
5
7
9

6
11
16

Not Updated For Current Season
The masteries shown here are not yet updated for the current season, the guide author needs to set up the new masteries. As such, they will be different than the masteries you see in-game.
Masteries
Jungling Path
STANDARD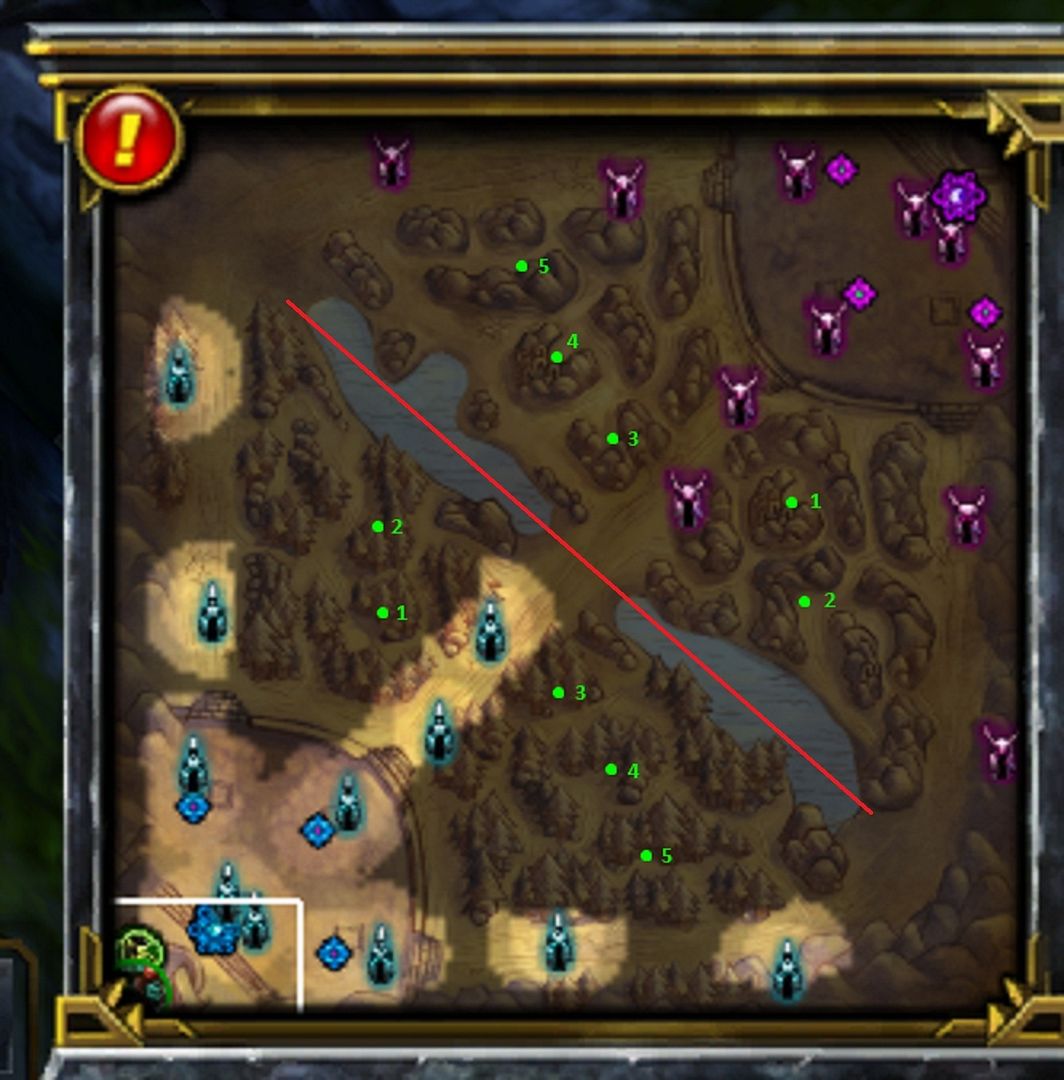 _____________________________________________________________________________________
The standard path, starting wolves (that spawn at 1:40) then blue (1:55, this will usually re-spawn at about 7:18 depending on how hard the pull is)
Generally have a quick look after getting blue to see if Top(if you are blue team)/Bot(if you are purple team) or Mid is in an easy situation to be ganged, otherwise carry on to stage 3 and have another look whilst killing red.
You only take the first blue, the second and onward you give away to your mid or top depending on who needs it, get ready for it and be there for when it spawns, you don't want to leave it up for too long because you don't want it being stolen, most mid players will know when its up because the mid lane blatantly pushes lane then ****s off into the jungle, so they will sometimes come and try to steal it.
BE A MAN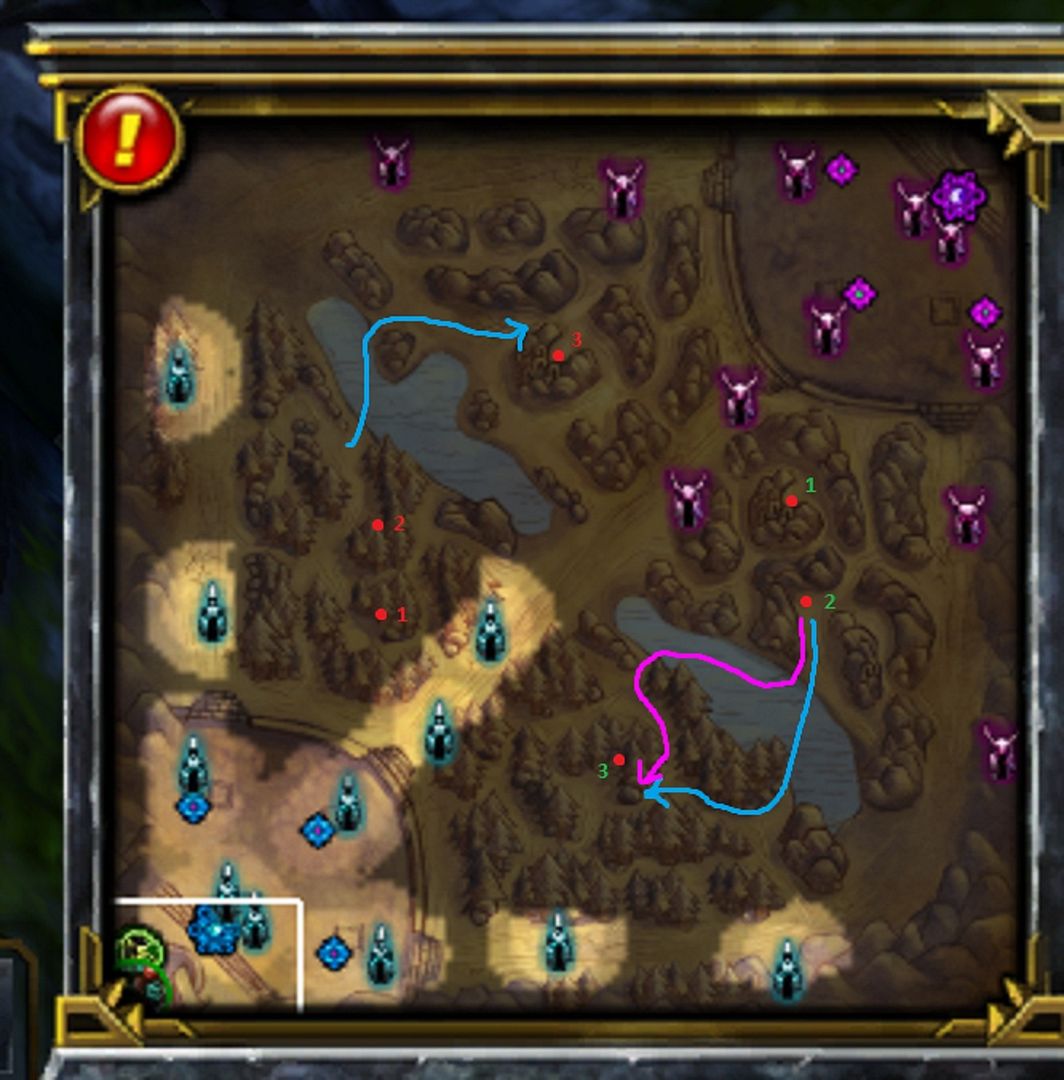 _____________________________________________________________________________________
This is stealing Red from the enemy team by yourself, its more "stealing" than "invading".
You MUST get a HARD-PULL(a lot of help) with your first buff and you MUST save smite, you'll need it for their red.
You can only do this to junglers who have to start at blue and are usually quite slow, and/or need to gang before getting red, these include -
Alistar
Nautilus
Maokai (most Maokais follow a guide that tells them to run past red and do golems, so watch out)
Rammus
Remember, this isn't 100%, sometimes depending on how hard the pull is, they could turn up early.
For Blue team its quite straight forward, after blue, run through top tri-bush (usually the top-laners don't ward river this early, hug the far wall, don't do something stupid that lets them see you, you "should" be safe) remembering to keep an eye on top and mid, if they go missing and are coming for you, you need to gtfo.
When killing red, lure it into the bush (its even better if you can lure the small minions into it too) but remember, the main goal is to kill it as fast as possible. Smite it for the last hit, as always.
Sometimes depending on how hard of a pull they got, they may turn up early, this is why you saved smite, if you're both pissing around next to each other with the buff on low HP, YOU have smite, THEY don't(usually) - so its yours for the taking. Don't stand around fighting them afterwards, even though you want to, just leave safely with the buff.
Now if you're on purple team, its mostly the same story, but when going into their jungle you have a choice of two roots, both "can" be warded, so you need to pay extra attention, if bot lane has warded river already (which can happen, ask the bot lane if you're unsure), then you'll need to go through the entrance near mid, just be careful not to bump into the jungler coming for wraiths, so run around the back of red, not the front - luring it into the bush as always.
If the jungler isn't there and your all happy after taking his red, you and your slightly larger E-Pen1s have one more decision to make, killing or leaving the last small minion - killing it will give you the spawn timer of red more accurately so you can come steal it again, leaving it will delay red for as long as possible from the enemy team. Take you're pick.
REMEMBER - Stealing the enemy red is a balls-out MAN plan, and if you **** it up, you'll die, give away your buff AND first blood, this is entirely your own fault and you WILL be flamed for it.