Xin Zhao Build Guide by dasjones
Not Updated For Current Season
This guide has not yet been updated for the current season. Please keep this in mind while reading. You can see the most recently updated guides on the browse guides page.

x

Did this guide help you? If so please give them a vote or leave a comment.
You can even win prizes by doing so!
I liked this Guide

I didn't like this Guide



Commenting is required to vote!

Thank You!
Your votes and comments encourage our guide authors to continue
creating helpful guides for the League of Legends community.
Ability Sequence

1
3
5
7
9

2
8
10
12
13

4
14
15
17
18

6
11
16

Not Updated For Current Season
The masteries shown here are not yet updated for the current season, the guide author needs to set up the new masteries. As such, they will be different than the masteries you see in-game.
Masteries

Introduction
This is my guide to
Xin Zhao The Seneschal of Demacia
This is my first guide here on Mobafire so i hope you will rate it well and i know you're gonna own with this build!
Here's a little picture of my last games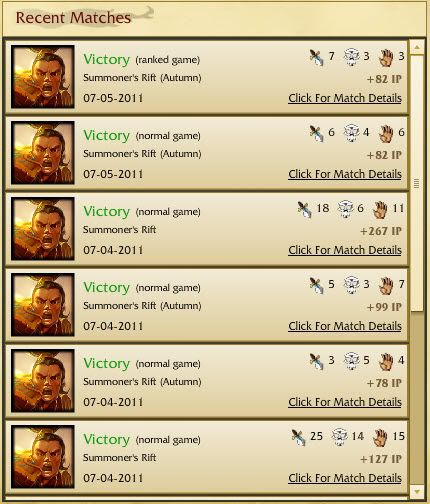 Runes
Quintessences

In the runes i have chosen two types of Quintessences because, which one is pretty much up to you:
If you're used to jungl i say go for Greater Quintessence of Desolation for the armor penetration.
If you're new to jungle or dont like to be squishy go for Greater Quintessence of Fortitude for the health.

Rune explanation

Greater Mark of Desolation Will make you able to fight easier against tanks + kill creeps faster in jungle.
Greater Seal of Resilience Will make you less squishy against creeps
Greater Glyph of Alacrity No need to explain

Masteries
Not really much to say other than its important to grab
"Utility mastery" in the utility tree otherwise you wont level up during golems.
The masteries in the offense tree will give you a great earlygame!

Items
The core items for this build is
+
What you can chose between afterwards is

Build 1: My build (Great against all team + highhealthed champions
+
+
+
+
+
Build 2: Ordinary dps build
+
+
+
+
+
After completing one of these builds its pretty much up to yourself what to build.
But at this point you should own em' and they would cry like babies and surrender!!
(Whenever you are about to buy
you can sell
if you feel like not waiting for alot of money!

Skill Sequence
Not really much to say beside that when you get to lvl 3 its optinial to choose Audacious Charge or Three Talon Strike

Choose Audacious Charge if you plan to gank after Blue Bluff
Choose Three Talon Strike if you plan to continue jungling

Summoner Spells
You can choose between
+
AND
+

I Choose
+
because it gives great opportunities to rescue your teammates + get away from fights ofcourse.
Choose
+
if you feel better with flashing away over walls and stuff.

Jungling Route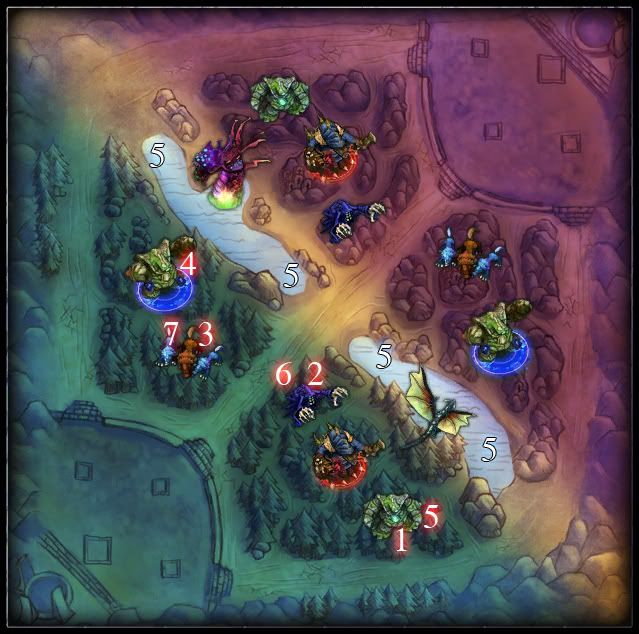 Grab your cloth armor +5x HP Pots

Step 1
Start off at golems. Three Talon Strike the first one and finish it with smite, three talon strike the second and kill him with auto attack.
Step 2
Go To Wraith Camp. Three Talon Strike the blue wraith and use Battle Cry. Kill the other wraiths after.
Step 3
Then Go to Wolf camp. Three Talon strike the big one and do the same you did at Wraiths.
(At this point your smite spell should be ready when you attack the last wolf)
Step 4
Go to blue buff. Three talon strike the big golem, use battle cry, kill it with smite and autoattack.
Step 5
Here i normally go gank bot/top. You can choose to go on with step
5(Golem camp)
,
6(Wraith camp)
and finaly
7(Wolf camp)
Whenever you get 700 gold go back to shop and get
Go to Lizard (Red buff) Kill it with autoattack, Q,W, and smite.
After lizard the jungling part is pretty much over. You can go gank the lanes or choose to keep farming in the jungle.
TIP:
When you get
you are able to solo Dragon.

Endings words/Tips
Its very important whenever you get your lantern, that you use whenever the CD is ready. Smart places to place it could be at the enemies jungle to hold and eye on their jungler or the bushes at the lanes to protect your allies.

If you follow this guide well and get used to play Xin Zhao there should be no problem in playing/carrying your games.


PLEASE RATE THIS GUIDE AND LET ME KNOW WHAT YOU THINK BELOW