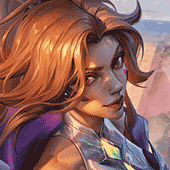 Best Support?
Creator: Jovy
February 12, 2012 5:16am
Personal habitual activites? Utilizing gargantuan idioms to fabricate intelligence.

"It's a colloquial shorthand that means the paradigm exists because of how the game works mechanically. Hence, "the Meta." Stop being a useless pedant." - PlayGooYa
Ty MM and Blood for the sigs :3 | Rammus is comming back - heard it here first!

"Carrying"-guide
|
My reviewservice
You need to log in before commenting.