League of Legends (LoL) Question:

Black cleaver stacking on Ornn more effective than other champs?

Posted in Champions | Tags: Ornn The Black Cleaver The Obsidian Cleaver

4,115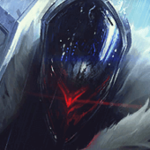 Black cleaver stacking on Ornn more effective than other champs?
With the new runes stacking black cleavers have actually become a thing now and I think that Ornn is one of the best champs to stack them on for 5 reasons.

1. you can upgrade one of them to an obsidian cleaver making it even more effective

2. a lot of his ability's are based off of %max health giving him more damage and allowing him to be more tanky

3. Ornn lacks a lot of MS and procing an auto with it gives him more MS and armour penetration allowing him to chase down his opponents

4. a lot of your ability's are also on a relativity long cool down and giving him over 40% CDR can do a lot for engaging in team fights with his ult

5. Ornn's Q scales with AD

So what do you think about this and who else do you think does well with black cleaver stacking?
Answers (0)