League of Legends (LoL) Question:

Champions for last-hitting practice?

Posted in Champions

4,354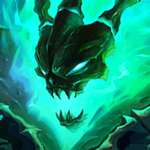 Champions for last-hitting practice?
Since I'm now so terribly used to playing my main roles which are Jungle and Support, I figured it may be time to start some long-overdue last-hitting practice in case it can help me if I ever decide to play top or adc in the future. So I'm going to try the classic method, no runes, no items, no abilities, just waiting for the perfect time to last-hit a minion in practice tool for about 20 mins. Now, I'm not sure which champion is ideal for this. I was going to pick Aatrox since he was (kinda still is) one of my favourite solo champions but his passive will be an unwanted help. The only other top laner I'm comfortable with is Nasus but that's an obvious no.

So yeah, if you folks can tell me one champion that is ideal for a complete bare-bones last-hitting practice, I'd appreciate it. Which one do you recommend?
Answers (3)