League of Legends (LoL) Question:

Do you think mental state can have a big impact on games?

Posted in General

3,525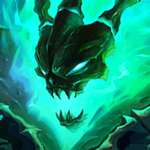 Do you think mental state can have a big impact on games?
I'm not referring to playing while angry or something similar, that much will obviously negatively impact your games. I'm referring to smaller differences in your mental state, like some sort of pessimism or defeatism.

Been a while now that I'm not terribly comfortable playing this game. My lack of skill has given me a weird sense of inferiority so when I finally decide to play, I sort of feel like "ugh this is going to suck". Just yesterday I hopped in a game because I wanted to try out a build I found here that I liked and sure enough the game went downhill really fast.

So this brings me back to my original question. A clear mental state is important for this game, as any other, but do you people think that even small differences in your mind like this one can actually affect how you play?
Answers (0)