League of Legends (LoL) Question:

Essentials and Gameplay Mechanics of Vel'Koz

Posted in Champions | Tags: Vel'Koz

4,346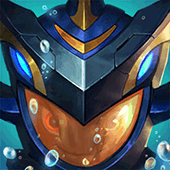 Essentials and Gameplay Mechanics of Vel'Koz
Simple Intro (Just for fun): Hi, I'm
GrovyleGrove
and I'm seeking some advice on my current
playstyle
when using
Vel'Koz, the eye of the void
.
Side Note (Please consider): The following article, aside from the backstory, primarily pertains to the gameplay of
Vel'Koz
in the
mid-lane role
!
Backstory (Optional, can be glazed over):
Vel'Koz
, also known as (aka)
Vel
, was one of the first
free rotations
(refreshed every Tuesday) available when I started
League
(back in January) and I instantly fell in love with both the
champion
, their
lore
, and, most of all, their
playstyle
. Just a few weeks into the game and I was already saving up for the small luxury that was
Vel'Koz
, finally having the
influence points (IP)
to afford the cross-dimensional sentient we all know and love today after two miserable months of getting wrecked and
flamed
playing
player-versus-player (PvP)
jungle
Nunu
at a mere level seven or so. I had to have played at least three games a day that week when
Vel'Koz
was on the
rotation
, scaling to five my first few days after my purchase. The combination of his
sustain
,
burst
, and slight
utility
is why I love playing
champions
like
Vel
and
Gnar
.
The Research Behind This (Helpful in both better understanding the question(s) at hand and explaining
Vel'Koz
to those unfamiliar with the champion): First off, I have to give a big
*clap* *clap*
to
AMP2010
and their
amazing guide
on
Vel'Koz
. AMP's
video guide
is a must for anyone looking to learn about
Vel'Koz
. And while this
guide
went over many basic, intermediate, and even some advanced level game strategies, I was still left with many questions concerning the
champ
after reading the article (as well as many other).
Questions and Concerns (The "good" stuff):
Vel'Koz's
home page
indicates that
Fizz
is one of the easiest
laning
champions
to face. Many
guides
, on the other hand, suggest that
Fizz
is one of
Vel'Koz's
most formidable foes. Is this perspective wrong, or perhaps dependent on one's
gameplay style
for
Vel
? (Case 1) Although it is common knowledge, an
artillery mage
, by definition, is slow. This often leaves
Vel
unable to fend off the "oh so notorious"
stuns
,
slows
, and
silences
that can easily end any
champion
, but especially low
movement speed (MS)
characters such as, but definitely not limited to,
Vel'Koz
,
Xerath
, and
Ziggs
,
ganks
being one of the most difficult challenges with these types of
champions
. Sure, his kit allows for some lead way; in particularly the
slow
on his
Q
,
Plasma Fission
, and the
stun
on his
E
, Tectonic Disruption. Even with
summoner spells
such as
Flash
,
Heal
, and
Ghost
I often feel as though this is still not enough to escape many
late-game
situations against
champions
with the ability to
gap close
, leaving highly
squishy
champions
like
Vel
in a very unforgiving situation. Could this be a personal issue, or potentially a recurring issue with the
champion
? (Case 2) This build into my next two cases. The first is one that has bothered me for quite some time,
summoner spells
. Unlike most
champions
,
Vel'Koz's
spell
pick seems more interdependent on the
team compilation
since all
spells
can, in some ways, adapt to
Vel'Koz's
playstyle
. While I would assume that this can really just apply to any
champion
technically, is there any cases where I should focus my
spell
choice specifically on my
laning opponent
versus the
team comps
? (Case 3) Secondly, building off my previous mentioning of
gap closing
, although
Vel's
E stun
is often used to deflect
gap closing
, should I ever use this offensively to build his passive,
Organic Deconstruction
, during
team fights
when considering its
affect of area (AoE)
potential? (Case 4) A lot of times, it seems as though the
passive
effects on
items
outweigh the pure power associated with
Rabadon's Deathcap
, yet it is considered an essential to
Vel'Koz's
build. How can I determine when to purchase it over other
item
options when pure
ability power (AP)
is applicable to any fight? (Case 5) Much like
Ahri
,
Vel'Koz
can be very
mana
hungry during the
early-game
, his
auto-attacks
are fairly weak throughout the game, usually making
last-hitting
a task easier said than done. Many use
Vel's
W
,
Void Rift
, as a tool to add onto their
creep scoreX (CS)
, but this often comes at the price of much needed
mana
and one (of the possible two stacks) of your main ability for building
Organic Deconstruction
, sometimes leaving you without the power to finish off your opponents, tracking back to the
MS
problem aforementioned. What is your method to efficiently farming with
Vel'Koz
and how do you balance your
mana
from falling behind? I'm curious to hear how some may tie in the added
mana regen
bonus of
Plasma Fission
into this scenario. (Case 6)
Speaking of
Plasma Fission
, many opponents will walk into the ability's
split bolt
when I activate the ability into a wall. While I understand that both enemies cannot see the
ability
when activated on a wall and that I can
reactivate
the
ability
early to keep the distance of the
ability
unknown to my opponents, I often use this as my main means of early, and sometimes
mid-game
poke damage
, often avoiding using
Void Rift
to save
mana
, unless I think that I can get all three of my
Organic Deconstruction
stacks from the ability combo, much like
Gnar
and his
passive W ability
,
Hyper
. (Case 7)
Brief Summary (To put it all together): These are all of the questions that I can think of for now, but I may post any more that I come up with in the comments section and I encourage everyone else to post any questions that they may have as well. I do not expect anyone to answer all of my questions and would appreciate if you answer even just one of the previously stated cases to which you can use the numbers of to better help organize your statement. I'd like to thank you just for reading thus far, and also, therefore, give my acknowledgement in advance to anyone who has or will contribute to this post. Admittedly, I'd be totally psyched to get a reply from some of the well known "vets of
Mobafire
" such as
PsiGuard
, who is not only a
Vel'Koz
player, but also a great
Q&A
reference here on
Mobafire
, or even
VaporaDark
, who's in-depth guides I use on a regular basis. Your advice is admired in any way, shape, or form (post, link, or, for those who want to go the extra mile, custom battles). Feel free to chat me up as well, just send a message to the username
GrovyleGrove
. Best of luck to everyone! May the odds be ever in your favor! And for the big exit...

Sorry guys, it's just not the same without
Neil DeGrasse Tyson
in it!
Answers (2)