League of Legends (LoL) Question:

How do you deal with Illaoi?

Posted in Champions

14,496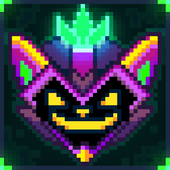 How do you deal with Illaoi?
The question basicly says it all.

I was playing an unranked game as Sion (yes, I realize an tank is probably not the best champ into Illaoi but still) and couldnt do anything.

When he lands his E and I walk out of range tenticles spawn for 12 seconds constantly trying to slam you, but if you change things up and be agressive tenticles still hit you and I still die.

How do you deal with this particular champ?

Cause at my elo I can win harder matchups as Sion, like I can at times get the jump on Darius, even Garen isnt inpossible, fighters are overall not to hard once you figure out how to counter their burst but this time around I literally had to walk back and sit and watch while he completely took over the lane.
And while his tenticles kept mawing away at me so even when backing off I still had to work around stuff and wasnt safe at all.

And yes I know you can hit the tenticles but they spawn so fast and deal enough damage that you cant really get rid of them quick enough.
Answers (11)