League of Legends (LoL) Question:

How to stack fast as Nasus?

Posted in Champions | Tags: Nasus

14,504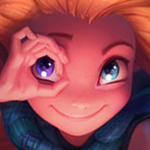 How to stack fast as Nasus?
Hi there
I just saw new skin for my favourite doggo in this game and I want to play again as him.
There's only one problem I had with him... I don't know how to stack quickly as Nasus. I always get something around 250 stacks in 20 minute.
Does anyone know haw to stack faster? Maybe im just bad at last hitting? If yes, is there a way to improve my "skill" of last hitting minions with my q?
Answers (1)