League of Legends (LoL) Question:

I don't deal damage. Help?

Posted in Items | Tags: Riven

8,875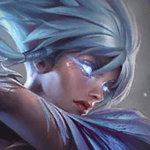 I don't deal damage. Help?
So, I've just started playing Riven. Watched a TON of videos on her combos etc.... building Cleaver, Hydra etc.. yet I deal so little damage. In the videos I watch, the players are dealing massive damage by level 10 and when I do it, i am basically tickling them.

The runes I run are:
Precision- Conqueror, Triumph, legend: Alacrity, Coup De Grace
Sorcery- Transcendence, scorch

What am i doing wrong? Please help a brother out guys. Thanks in advance.
Answers (2)