League of Legends (LoL) Question:

Maxing E on Irelia?

Posted in Champions | Tags: Irelia

52,505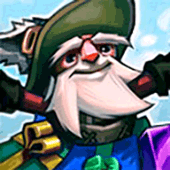 Maxing E on Irelia?
I've just wondered about maxing

Equilibrium Strike
(E) first on

Irelia
and follow up with maxing

Hiten Style
(W) which is generally maxed out first.
I've just heard about maxing E first in Krepo's stream as he was saying that players at Worlds tended to do so.
Answers (4)