League of Legends (LoL) Question:

What to do when you have 4 monkeys in team?

Posted in General

1,072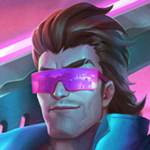 What to do when you have 4 monkeys in team?
So I'm a main toplane, elo IRON 1, and I often struggle in games because I have 4 monkeys in my team that have no hands and no brain. (I know I may sound tilted, and in fact I am right now). What can I do to carry games as a toplaner when my team ints straight into hell? I usually play Garen, Kled and Fiora. Here is proof of what I am saying:
Of course I'm not saying I always play well, I can play bad too, but even when I play good I can't win because of these guys. What can I do?
Answers (0)