League of Legends (LoL) Question:

What to Do with Toxicity in Ranked

Posted in General | Tags: Soraka

4,077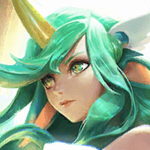 What to Do with Toxicity in Ranked
So, I've played League for a while and I actually do want to get back into Ranked again. Key word being back.

I've barely got two matches into my placement when I stopped entirely due to how much the enemy team hated me. First time was entirely my fault: I was Vel'koz laning against a very strong Malzahar and he destroyed me (With no gank from our Amumu jungler). After that, I started looking into how to improve and played on Draft endlessly, practicing my lanes and I mastered support and a way better mid lane game. So I went into my second game as Soraka (Who I'm Mastery 7 with, btw), as our Twitch fought against Caitlyn and Nautilus. Despite things being really shaky and me dying twice, our ADC wasn't dying and kept up his farm during laning phase, but the enemy team hit us hard. I even tried to ward a bush and I got yanked in.

Worst part about that was the entire team flaming me for being the worst support and inting for the team. I even got the whole team reporting me despite doing my job as a support. I even saved the lives of everyone with the ult.

Now, I just really want to get into at least Bronze before the Season ends, but I'm legit afraid to go back due to the toxicity. I'm afraid of Ranked entirely, but I just want something to show my time in League when Season 8 comes out.
Answers (7)