League of Legends (LoL) Question:

Why no riftmaker on Vlad?

Posted in Items | Tags: Night Harvester Riftmaker Vladimir

2,984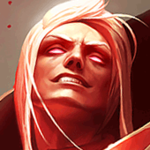 Why no riftmaker on Vlad?
So, I'm still learning league and am a Vladimir main. I saw this item called Riftmaker, and normally on Vlad I run Night Harvester for my mythic item. At Almost 1000 gold cheaper than night harvester, I only noticed a few problems with this purchase:
-I get 100 less HP, which also means 2.5 less ability power cuz vlad's passive
-I get less ability haste without night harvester's mythic passive
-soulrend means less burst damage

BUT I get, in return,
+15% omnivamp, which seems on-theme with Vlad
+increased damage dealing in longer, drawn-out fights
+a ton more magic penetration with mythic passive
+almost 1000 gold saved for buying other items in build

According to anyone who plays more Vlad, does riftmaker seem like a good deal? why or why not?
Answers (2)